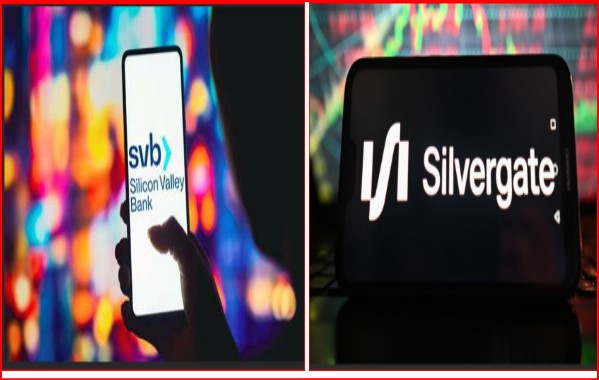 The collapse of two major banks in the United States, Silvergate and SVB Financial Group, has shaken the American financial system. And some economists are claiming that a full-scale banking crisis has started. What is even more worrying is that these banks served two crucial economic sectors – the tech industry and the cryptocurrency industry.
Both banks faced challenges due to external factors.
SVB Financial Group (Silicon Valley Bank)
SVB Financial Group, which was the lender to Silicon Valley startups, failed on March 10, 2023, and fell into the hands of the Federal Deposit Insurance Corporation (FDIC). The FDIC has taken control of the banking company, which has awakened the ghosts of the 2008 banking and financial crisis. 
SVB, was a central player in the innovation economy. It was the backbone of the tech industry in Silicon Valley, playing a crucial role in the startup ecosystem by providing specialized financial services, industry expertise, a valuable network, and a strong reputation.