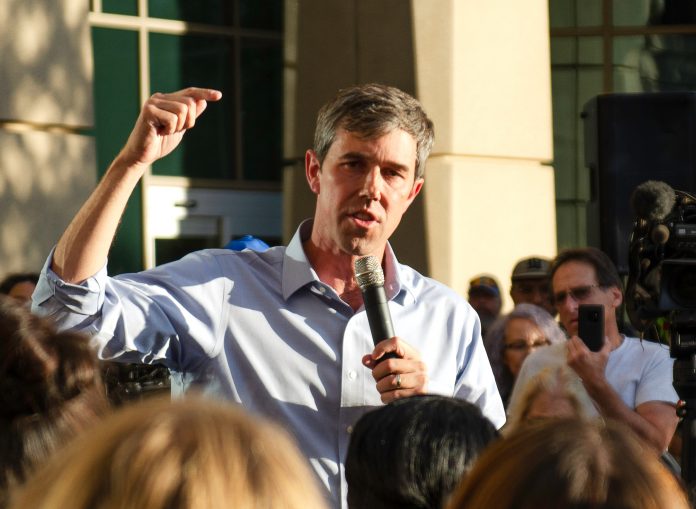 Many Americans can recall Texas Democrat Beto O'Rourke. In 2018, he ran an unsuccessful campaign to become a senator. Then, during the 2020 presidential election, O'Rourke launched yet another failed campaign before eventually dropping out of the race.
During the Democratic primary race, O'Rourke voiced his support for mandatory gun buybacks. The Texas Democrat also vowed to confiscate Americans' AR-15s and AK-47s.
This past Monday, O'Rourke announced he is running to become Texas' next governor.
A closer look at O'Rourke's gubernatorial candidacy
In announcing his run for Texas governor, O'Rourke made very clear his views on guns haven't changed. Were he to rise to power in Texas, he would undoubtedly seek to disarm people and force them to turn over their firearms to the government.
Wrong for America.

Wrong for Texas. pic.twitter.com/HzPJxtjKLE

— Greg Abbott (@GregAbbott_TX) November 15, 2021
Now, Texas hasn't elected a Democrat to be their governor since 1990. Republicans have maintained control of the Lone Star State for decades. That also comes on top of the current sentiment which is turning against Democrats. One need only look at the outcome of the Virginia gubernatorial election to recognize that.
The Texas Democrat has made it very clear he supports and favors the actions of the Biden administration. Yet, one poll after the next continues to show Americans opposing the president and his decisions in greater and greater numbers.
It is unclear how or why O'Rourke expects to eke out a victory into the Texas governor's mansion. Just his views on guns alone turn off many voters in the Lone Star State.
Reactions to O'Rourke's announcement
Texas Republicans have made very clear their positions on O'Rourke seeking to become the state's next governor. On social media, GOP Rep. Dan Crenshaw declared O'Rourke must get a kick out of repeatedly losing elections.
Greg Abbott, the current Republican governor of Texas running for re-election, also had some similar thoughts. This week, Abbott stated O'Rourke is wrong for Texas and wrong for America.
Beto wants to:
– defund the police
– kill good paying oil & gas jobs
– allow chaotic open border policies
– support the failing Biden agenda
– impose socialism
– take your guns.

Bring it.

— Greg Abbott (@GregAbbott_TX) November 15, 2021
Furthermore, the Texas governor also called out the harmful policies O'Rourke is fully behind. Gun confiscations, higher taxes, and mass illegal immigration are just a few examples. Other instances of O'Rourke's destructive policies entail sabotaging the energy sector and codifying socialism.
The Texas governor also dared O'Rourke to "bring it."