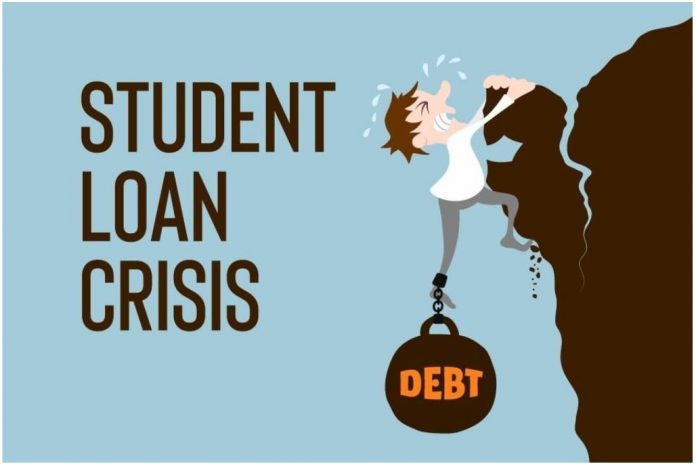 One platform most Democratic Party members ran on, and one many Republicans agree with is the need to take a serious look at student debt.
Both parties have mentioned interest in canceling or forgiving student debt in some form, be it through expanded 'work towards forgiveness' programs, or cancellation of a certain portion of debt after years in specific fields of work.
President Joe Biden was adamant on the campaign trail – particularly when speaking to Bernie followers – that the ever increasing student debt issues needed to be tackled. He even intimated at times that cancellation wasn't off the table.
NEW – Jen Psaki says President Joe Biden still supports cancelling $10,000 in student loan debt for each individual. No word if this would include private loans and if there would be an income cut-off.

— Nick Ciletti (@NickCiletti) February 4, 2021
Fox News reported, "Advocates and progressive lawmakers have been pushing Biden to enact sweeping student loan forgiveness through executive authority. But he has expressed reluctance about that, saying last month, 'I think that's pretty questionable. I'm unsure of that. I'd be unlikely to do that.'"
"Schumer, D-N.Y., Warren, D-Mass., and Pressley, D-Mass., on Thursday reintroduced a resolution, which would allow the secretary of education to 'cancel up to $50,000 in federal student debt.'"
I was proud to be with @ChuckSchumer, @AyannaPressley, and others today to lay out a bold plan for how Joe Biden can use executive authority to deliver meaningful relief to struggling Americans by canceling up to $50,000 in student loan debt. We can get this done and we must.

— Elizabeth Warren (@ewarren) February 4, 2021
"The resolution also called on Biden to take executive action to "administratively cancel up to $50,000 in Federal student loan debt for Federal student loan borrowers" using "existing legal authorities" under the Higher Education act of 1965. The resolution also "encourages" Biden to use executive authority under the Internal Revenue Code of 1986, which would prevent administrative debt cancellation from resulting in a tax liability for borrowers."
"Student loan debt is weighing down millions of families in New York and across this country," Schumer said in a statement. "During a time of historic and overlapping crises, which are disproportionately impacting communities of color, we must do everything in our power to deliver real relief to the American people, lift up our struggling economy and close the racial wealth gap. Democrats are committed to big, bold action, and this resolution to cancel up to $50,000 in federal student loan debt is one of the strongest steps the president can take to achieve these goals."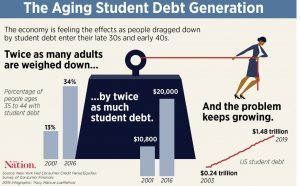 Warren added that "President Biden can take the single most effective executive action available to provide a massive stimulus to our economy, help narrow the racial wealth gap, and lift this impossible burden off of tens of millions of families" by cancelling the student loan debt.
"President Biden has the legal authority to cancel billions in student debt with the stroke of a pen and he must meet the moment by using that authority, which would not only set us on a path to an equitable recovery, but would also help reduce the racial wealth gap," Pressley said.
Separate, stand-alone student loan reform legislation could be an attractive route for lawmakers given the broad array of student loan relief bills that were introduced in the 2019-2020 Congress.
There were proposals to reform and improve the Public Service Loan Forgiveness program, simplify income-driven repayment plans, revamp the Borrower Defense to Repayment program for borrowers defrauded by their schools, reform the bankruptcy code to allow student loan discharges, and enact private student loan relief.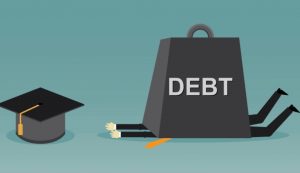 Comprehensive student loan reform to address all of these issues at once, in addition to broad student loan forgiveness, could be a more feasible route for lawmakers to tackle student debt.
Additional measures would need to be taken as well, to reform IRS tax code on such massive debt forgiveness, as a single debt forgiveness could carry tax implications which could completely drown an individual living paycheck to paycheck.