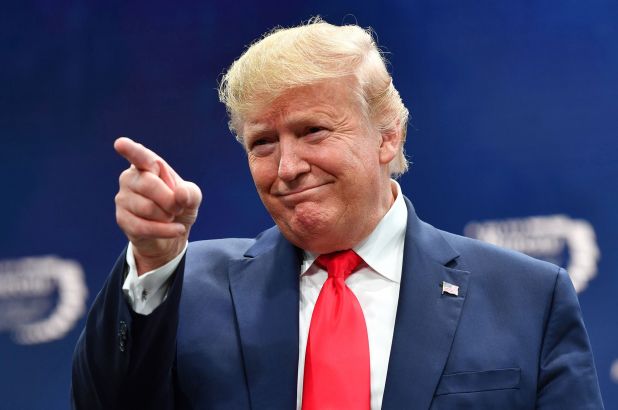 The campaign of President Donald Trump got a big victory in a Nevada case as a judge has granted an evidentiary hearing in its contest-of-election case.
Judge James Russell set a date of December 3 to hear from witnesses and see evidence in the case, The Associated Press reported.
It is a mega story but the Associated Press made the headline about a state Senate seat in which the Republican lost, "Judge rejects bid for re-vote in Nevada state Senate race."
BIG news in Nevada: a Judge has allowed NV Republicans to present findings of widespread voter fraud in a Dec. 3rd hearing. Americans will now hear evidence from those who saw firsthand what happened—a critical step for transparency and remedying illegal ballots. Stay tuned.

— Mark Meadows (@MarkMeadows) November 25, 2020
The story about the Trump team victory appeared on the tenth paragraph which, in the business, is called burying the lead.
The campaign's head attorney in Nevada, Jesse Binnall, claims that there were enough fraudulent votes cast for former Vice President Joe Biden in the state to swing the election and that, in fact, it was President Trump who won the state.
"Trump insisted Tuesday in Washington that he wasn't giving up his fight to overturn election results. However, windows are closing on his campaign's legal efforts in key states including Wisconsin and Pennsylvania, and a Biden administration transition has begun," the AP said.