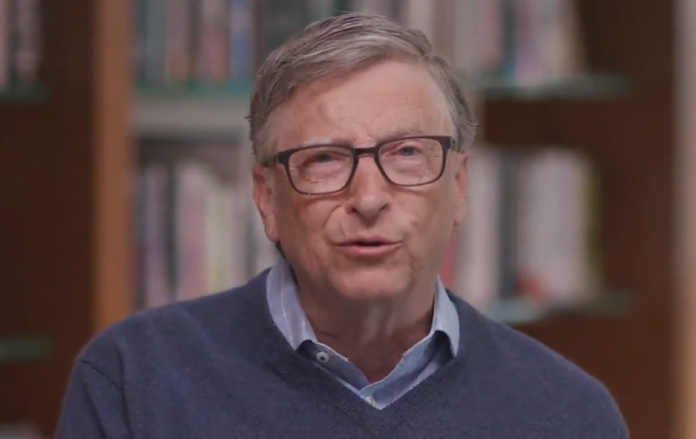 Billionaire and philanthropist Bill Gates said the challenges that the world faced in the year 2020 have paved the way for innovations and collaborations that will push for a brighter global future.
In a year-end blog post, Gates said 2021 will be better given the astounding scientific breakthrough brought by 2020.
"When I think back on the pace of scientific advances in 2020, I am stunned. Humans have never made more progress on any disease in a year than the world did on COVID-19 this year," he said.
The rapid development of vaccines across the world is one key aspects how 2020 brought the best of science, Gates said.
"Under normal circumstances, creating a vaccine can take 10 years. This time, multiple vaccines were created in less than one year," according to Gates.
The Microsoft founder said while we are "not out of the woods quite yet," computer models suggest that the global pandemic could get even worse over the next month or so. 
The challenge of the year 2021 is for humanity to learn more "about a new variant of the virus that has appeared, which seems to spread faster but not to be more deadly."
Companies have come together to collaborate to end the health crisis
Gates cited how companies and countries across the world joined hands to fight the global pandemic. Firms that would usually be competitive, according to Gates, started working together.
"For example, the biggest vaccine manufacturer in the world, Serum Institute of India, is producing doses of AstraZeneca's vaccine. They've already begun production, so there will be doses available for low- and middle-income countries if AZ's vaccine is approved for use. And our foundation took on some of the financial risk, so if it doesn't get approved, Serum won't have to take a full loss," Gates said.
He said the unusual nature of these types of agreements is "hard to overstate. Imagine Ford offering up one of its factories for Honda to build Accords." 
Countries have also worked together that would pave the way to better relationships and global harmony in the years to come, Gates said.
"There's no way we would be as far along as we are if governments, companies, and scientists around the world weren't, more often than not, working closely together," he said. "This global cooperation is one reason why I see promise in the year ahead – and not only the promise of getting the pandemic under control. I believe the world also has a chance to take concrete steps on one of the other great challenges of our time: climate change."
Have a story you want USA Herald to cover? Submit a tip here and if we think it's newsworthy, we'll follow up on it.
Want to contribute a story? We also accept article submissions – check out our writer's guidelines here.