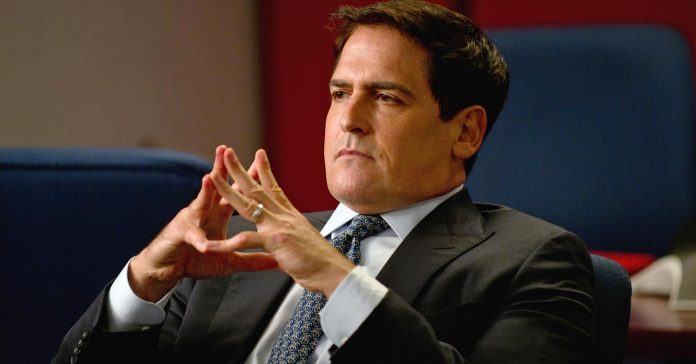 Billionaire tech entrepreneur and Dallas Mavericks owner Mark Cuban spent time answering questions from Reddit traders particularly members of the WallStreetBets forum as the stock price of GameStop (NYSE: GME) plunged 60% on Monday.
GameStop shares closed $90 each, down from its $325 price on Friday. The stock price of the video games retailer climbed to an all-time high of $483 per share last week. Its parabolic rise was driven by members of the WallStreetBets. As a result, short-sellers lost nearly $20 billion last month.
During an "Ask Me Anything" Q&A session on WallStreetBets forum on Reddit on Tuesday, Cuban told traders that he does not own any shares of GameStop. However, he advised them to hold their stock holding in the company even if it is falling.
Cuban wrote, "If you can afford to hold the stock, you hold. I don't own it, but that's what I would do."
He explained that GameStop's stock price is currently affected by supply and demand." He noted that Robinhood "crippled the source of demand," which resulted to a decline in the GME's stock price. Sellers keep lowering their price on GME stock because they cannot find buyers on Robinhood.
Mark Cuban believes Reddit traders will continue disrupting WallStreet
"Keep the most natural buyers out of the market and the price keeps on FALLING. Then that drop accelerates because the more the stock falls the more owners who bought on margin get margin calls. When that margin call happens, its brutal. They just take your stock, send you a fuck you note and sell your stock at the market price, no matter how low. They just want to get your cash to pay back the loan. That then accelerates the selling. Which then leads to what we are seeing in the market right now with GME in particular," explained Cuban.
Furthermore, the billionaire tech entrepreneur thanked the WallStreetBets members for "changing the game" on WallStreet. He added that Robinhood and the other zero commission brokers" messed up the change because they "didn't have enough capital to fund the fight."
Cuban said, "They let you down in a big way." however he is convinced that Reddit traders will continue disrupting Wall Street and they will be smarter.
"You will do all this again. You will go after WS and the next time you will be smarter…No disruption is easy or happens in a straight line. Stay with it. I am a believer," he wrote on the WallStreetBets forum.
Separately, during an interview with CNBC's Squawk Alley, Cuban said that the Reddit traders learned valuable lessons from the short squeeze. He believes that they will not go away.
"I think now that they've recognized their power and now that they've learned some lessons, we're going to get more of it, not less of it," said Cuban.
Robinhood, SEC should have warned traders about trading limits
The billionaire tech entrepreneur also stated that Robinhood and the Securities and Exchange Commission (SEC) should have warned traders last week about trading limits.
He argued that the trading restrictions on GameStop contributed to the decline of its stock price. "When you shut them down … you took out a lot of natural buyers. When sellers come in, if there aren't buyers, sellers keep on lowering their price until they find buyers and the stock goes down," said Cuban.
Have a story you want USA Herald to cover? Submit a tip here and if we think it's newsworthy, we'll follow up on it.
Want to contribute a story? We also accept article submissions – check out our writer's guidelines here.