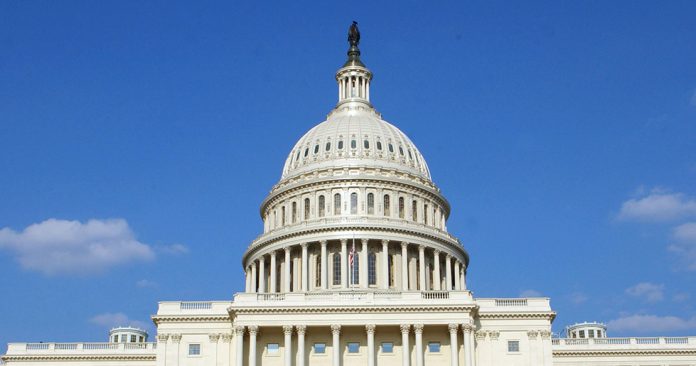 The Republican Party is continuing its massacre of the Democrat control of the House of Representatives weeks after the November 2020 election.
Days ago there were eight elections for the House that the media has not called, California's 21st and 25th, Iowa's 2nd, New York's 1st, 2nd, 11th, 22nd, and 24th, even though the Democrat opponents are incumbent in three of them.
Then on Tuesday night, Iowa officials declared that the Republican challenger, Dr. Mariannette Miller-Meeks, had won Iowa's 2nd congressional district by a razor-thin margin.
"The State Canvassing Board has officially certified the results of the 2020 general election. We had a record turnout of more than 1.7 million voters & 76% participation. The official result in #IA02 is @millermeeks 196,964 to @RitaHartIA 196,958. 6 vote difference. #BeAVoter," Iowa Secretary of State Paul Pate said on Twitter.
When people tell you that one vote does not matter, show them the results of that election. Every vote matters.
And that was not the only good news Republicans got in House races as the race for disgraced Rep. Katie Hill's former seat.
Hill had resigned in 2019 after she admitted to having a sexual affair with a staffer but is working on creating a book from her memoir and has her own political podcast, Fox News reported.
After Hill resigned a special election was held and was won by Republican Rep. Mike Garcia. He had to defend the seat in the 2020 election as well and he did so successfully against Democrat challenger Christy Smith.
Smith conceded to Rep. Garcia on Monday after another razor-thin election.
"I remain committed to protecting the Constitution, fighting for the longevity of our nation, and ensuring we invest in our public's safety and our collective national security," the representative said.
Garcia is an ardent supporter of President Donald Trump and Smith ran as someone opposed to the president and promising better healthcare.
"With final votes counted in this race, it's clear we will not be able to close the 339-vote gap," Smith said. "This is not the end result we fought for, but I am proud of the strong, grassroots campaign we ran."
"We exhausted every possible option and did everything within our power to ensure that every voice in this election was heard. Nonetheless, we came up short," she said.
This marks the fourth seat Republicans have gained in California in the 2020 election.
Republican Young Kim bested Democratic Rep. Gil Cisneros in an Orange County district Republican Michelle Steel defeated Democratic Rep. Harley Rouda in the 48th district in Orange County and Rep. David Valadao got his old job back from Democratic Rep. TJ Cox, who defeated him in 2018.
—————————————-
Have a story you want USA Herald to cover? Submit a tip here and if we think it's newsworthy, we'll follow up on it.
Want to contribute a story? We also accept article submissions – check out our writer's guidelines here.