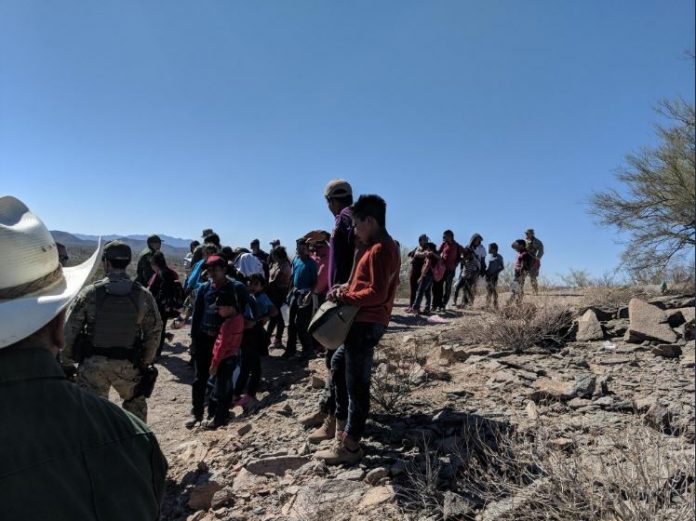 Border Patrol agents assigned at Ajo Station in Arizona rescued and arrested 57 undocumented immigrants from the deadly heatwave.
According to the U.S. Customs and Border Protection (CBP), a group of undocumented immigrants called the 9-1-1 call center in Sonora, Mexico. They admitted crossing the border illegally and requested assistance.
The Sonora, Mexico 9-1-1 center relayed the information including their location  to the CBP Ajo Station. Border patrol agents immediately responded and found the group west of Lukeville on Friday afternoon. Some of them were suffering from dehydration.
The Border Patrol agents removed the undocumented immigrants from the scorching heat and provided them with food and water. They took them to the Ajo Station for processing.
The group of the undocumented immigrants include 21 adults and 36 minors (17 of them are unaccompanied including a one-year-old toddler). They came from El Salvador, Guatemala, Honduras and Nicaragua.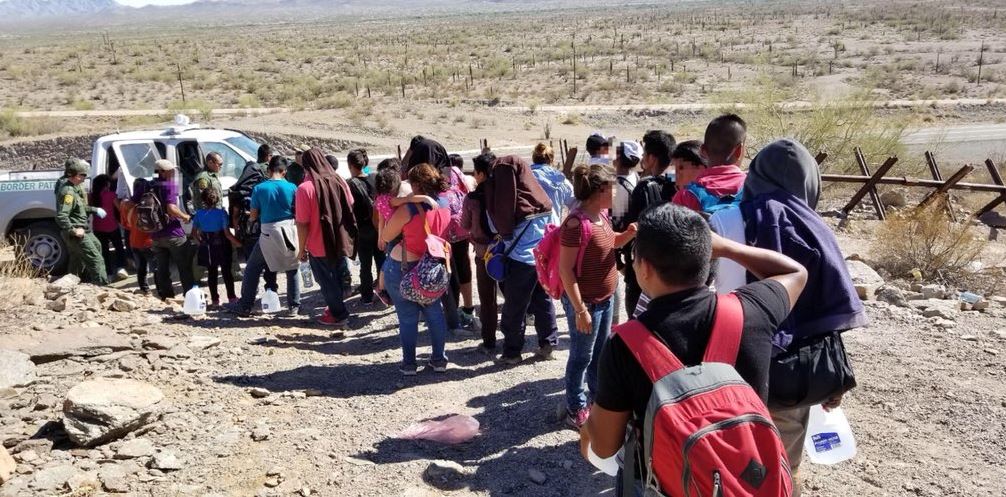 Border Patrol agents also ensures the safety of undocumented immigrants
In a statement, the CBP said, "Medically trained agents immediately assessed all the aliens for health concerns." Only one person required further medical attention, an underage pregnant woman. The Border Patrol EMTs provided her intravenous fluids for dehydration and transported her to a local hospital for further treatment.
Additionally, the CBP said Border Patrol agents are working tirelessly to ensure the safety and security of the United States as well as the well-being of the people they encounter.
Border Patrol officials warn that it dangerous to be stranded in the Arizona desert this summer due to the extreme heat. The Arizona desert is a merciless environment for those unprepared. The terrain is harsh and the weather is unpredictable.
Last week, four hikers in Tucson died due to the dangerous heatwave in the area.