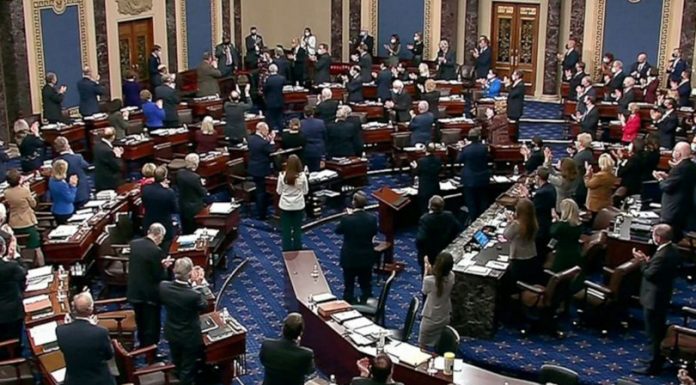 The Senate has voted to call witnesses in the impeachment trial of former President Donald Trump, delaying the end of the trial.
The Republicans who voted with Democrats to call for witnesses are Sens. Lisa Murkowski of Alaska, Susan Collins of Maine, Mitt Romney of Utah, Ben Sasse of Nebraska and, surprisingly, Lindsey Graham of South Carolina.
It was a surprise decision by Democrat House impeachment managers that was not even discussed with Senate Democrats, CNN reported.
The call for witnesses came after Rep. Jaime Herrera announced on Friday night that remembered a phone call had by House Minority Leader Rep. Kevin McCarthy and former President Donald Trump in which, she said, the former president sided with the rioters, The New York Post reported.
"To the patriots who were standing next to the former president as these conversations were happening, or even to the former vice president: if you have something to add here, now would be the time," she said.
The word is that on the phone call the former president insisted that it was Antifa who was rioting at the Capitol, but when Rep. McCarthy informed him that it was his supporters who were rioting, Trump allegedly said "Well, Kevin, I guess these people are more upset about the election than you are."