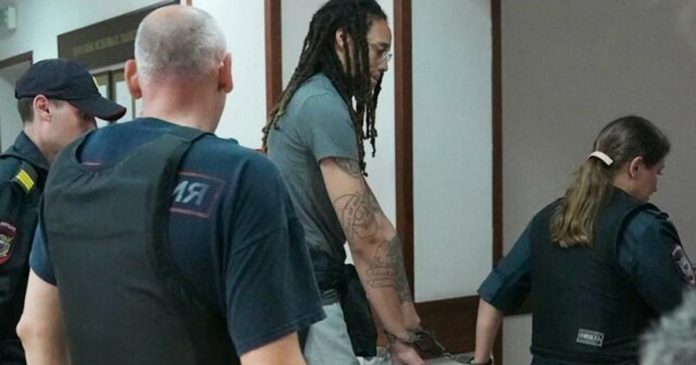 On June 27, Brittney Griner, 31, appeared in a Russian court for her preliminary hearing. She was brought in handcuffed and escorted by guards in black tactical vests. 
Griner, a star in women's basketball, plays for the WNBA for Phoenix. And she remains imprisoned in Russia since mid-February.  She was detained at a Russian airport where Russian officials are claiming they found vape cartridges containing cannabis or hash oil in her suitcase. 
During the hearing, Griner was given an official date of July 1st that was set for her criminal trial. And Griner's lawyer, Alexander Boykov, announced that "the court ruled Griner's detention be extended for six months pending her trial." This was the third time her detention has been extended.
Russian court process 
In a Russian court, Brittney Griner faces up to 10 years if convicted. Authorities claim despite a lack of evidence that she is the head of a large drug ring.  
Her last extension came on June 14, with the announcement her stay in a Russian prison would be extended till July 2. And on May 13, Russian authorities said the WNBA athlete's pretrial detention would be for another 30 days.