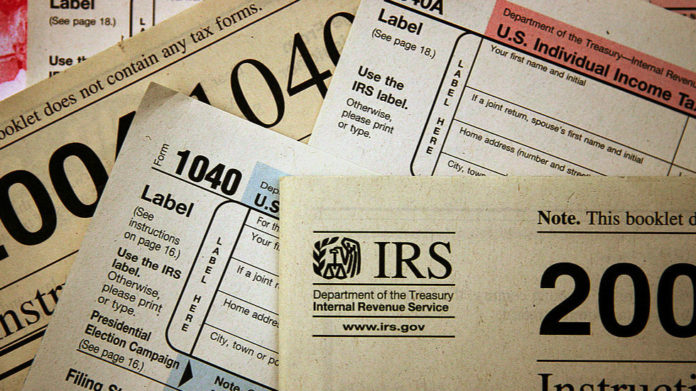 The California Assembly passed legislation requiring presidential candidates to release their tax returns in order for their names to appear on the state's primary ballot.
On Tuesday, SB 27 also known as the Presidential Transparency and Accountability Act received strong support (57-17 votes) in the State Assembly.
In May, the State Senate easily passed the bill with 27-10 votes. All of the 10 Republican lawmakers in the upper chamber voted against it.
The State Assembly will send the legislation back to the State Senate for final approval. If approved, it will go to Governor Gavin Newsom's desk for his signature.
State Senators Mike McGuire and Scott Wiener co-authored the Presidential Transparency and Accountability Act. Aside from presidential candidates, the legislation also requires gubernatorial candidates to release the last five years of their tax returns in order for their names to be printed on the California ballot.
The public will be able to see the tax returns on the website of the California Secretary of State.
Majority of Americans want Trump to release his tax returns
In a statement, Sen. McGuire said "The people are on our side— over 60% of Americans want President Trump to release his returns. Voters deserve to know, for example, if the President is putting America's security at risk through his tangled web of business dealings with corporate interests and his dealings with foreign governments and foreign banks. Here's the bottom line: What does he have to hide?"
On the other hand, Sen. Wiener commented, "Voters should have confidence that their President is in fact working for them and not to enrich himself or herself. Making a candidate's tax returns public gives voters that confidence and builds trust. By also including the office of the Governor in this legislation, we show that we will hold our own executive to this vital standard."
In October 2017, former Gov. Jerry Brown vetoed a similar bill, SB 149 citing the reason that it may be unconstitutional. He is also worried that it could set a "slippery slope" precedent.
In New York, Gov. Andrew Cuomo recently signed into law a bill that allows congressional committees with "legitimate legislative purpose" to obtain Trump's state tax returns.