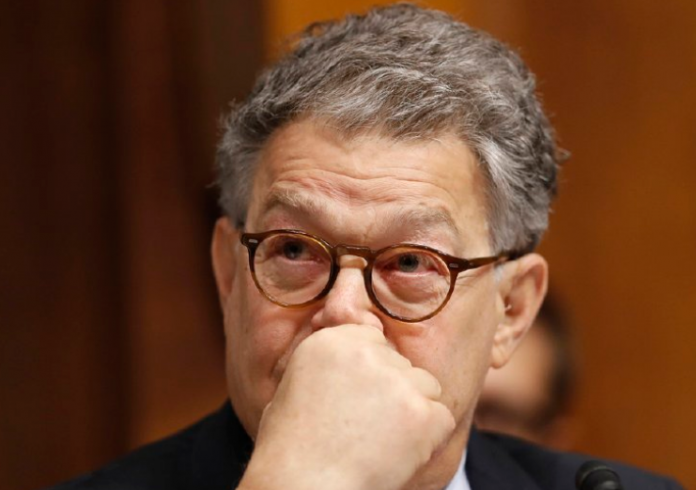 Two women who have accused former President Bill Clinton of sexual assault, Kathleen Willey, Leslie Millwee, and Juanita Broaddrick, decided to pay Al Franken a visit, as reported by Fox News. Moreover, this visit followed after multiple allegations of Franken's sexual misconduct with various women.
Everything You Need to Know About the Confrontation of Franken
Willey, Millwee, and Broaddrick took a trip to Franken's office on Capitol Hill to confront Franken for the plethora of sexual assault allegations against him and prompt him to resign. Franken has yet to step down from his post as a U.S. Senator.
"We are at Al Franken's office, and we're hoping that we get to see him," declared Broaddrick on a Periscope video.
MUST WATCH!: Juanita Broderick Kathleen Willey @melmorgan1350 STORM Al Frankin's office demanding his resignation‼️ https://t.co/diDaxQMprH

— Bill Mitchell (@mitchellvii) November 29, 2017
"I don't think we'll get anywhere, but at least we can say we were here," predicted Willey.
"I'm here to demand the resignation of Al Franken and John Conyers. They are not sorry. Their apologies are weak."
Millwee also echoed similar thoughts:
"I'm tired of paying Bill Clinton's pension for what he did to me and all of these other women. I know there are many, many more like me."
Following the exposure of Franken and Conyers' sexual misconduct, Broaddrick, Millwee, and Willey held a news conference, requesting the aforementioned Senators to resign from their positions. The three women also called for the end of tax payer funded settlements in the cases of sexual assault.
However, Broaddrick, Willey, and Millwee were unable to speak with Franken. As a matter of fact, they had to leave after police officers arrived.
America's Response to The Confrontation
Twitter lauded Broaddrick, Willey, and Millwee for their moves to confront Al Franken. They also loved Broaddrick's Periscope video:
"frankenHUGGER" and "Captain UNDERPANTS". About split my side open laughing. Totally worth the 13 minutes. Brave women.

— dwm (@realbelairman) November 29, 2017
.@AlFranken disrespects the women that came to see him at his office. Video starts and stops, keep watching. Al has crapped on his wife, marriage & children his whole adult life. #AlFrankenResign

— Glen Woodfin (@GlenWoodfin) November 30, 2017