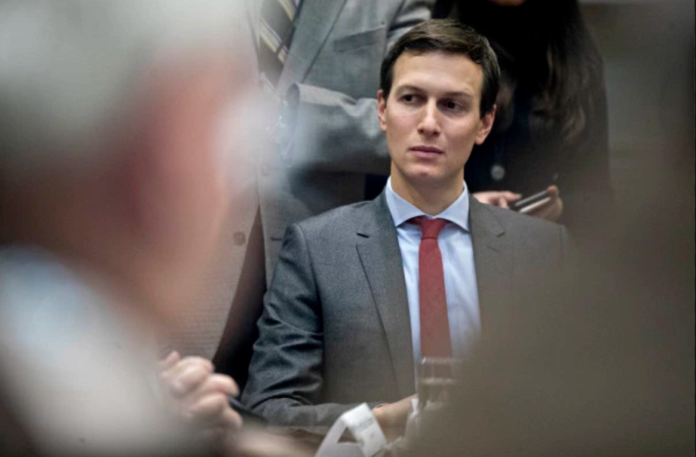 The day has come for Jared Kushner to testify before the Senate Intelligence Committee about a June 2016 meeting held at Trump Towers. In addition to Kushner, Russian lawyer Natalia V. Veselnitskaya, Donald Trump Jr., and Paul Manafort were present. This meeting was allegedly conducted to provide damning information about Hillary Clinton and weaken her campaign.
According to the New York Times, Kushner affirmed his unawareness of the meeting's purpose. He also attended at the behest of the President's eldest son, Donald Trump Jr.
"I had no improper contacts. I did not collude, nor know of anyone else in the campaign who colluded, with any foreign government."
"I have not relied on Russian funds to finance my business activities in the private sector. I have tried to be fully transparent with regard to the filing of my SF-86 form, above and beyond what is required. Hopefully, this puts these matters to rest," Kushner declared in his prepared remarks.
More reports from the New York Times affirm that certain American officials believe Russian President Vladimir Putin engaged in underhanded activities to hack the 2016 Presidential election in the favor of Donald Trump. Despite the investigations of Congress and the Justice Department, there is no evidence to support such serious and unfounded beliefs.
Kushner also gave statements regarding his SF-86 form, which are needed for his White House security clearance:
"People at my New York office were helping me find the information, organize it, review it and put it into the electronic form. They sent an email to my assistant in Washington, communicating that the changes to one particular section were complete; my assistant interpreted that message as meaning that the entire form was completed. Because of this miscommunication, my assistant submitted the draft on January 18, 2017."
For all the nonstop investigations into the Trump administration's supposed collusion with Russia, Congress, the Justice Department, and even the mainstream media will, at some point, have to accept that Jared Kushner, Donald Trump Jr., and Paul Manafort did not break any laws by merely attending a meeting with a Russian official. All present parties including Veselnitskaya, deny the exchange of any information that would have damaged Hillary Clinton's campaign.
Liberal elitists who still seek to attribute Hillary Clinton's election loss to collusion with Russia will have to wake up to reality at some point. Clinton ran a very flawed campaign, had a horrific track record, and she lost the 2016 Presidential election as an inevitable result.
Donald Trump Jr. and Paul Manafort are scheduled to deliver their testimonies to the Senate Committee later this week. With each passing day, it becomes more and more apparent that the President, his family, and his administration did not collude with Russia to sway the 2016 Presidential election.