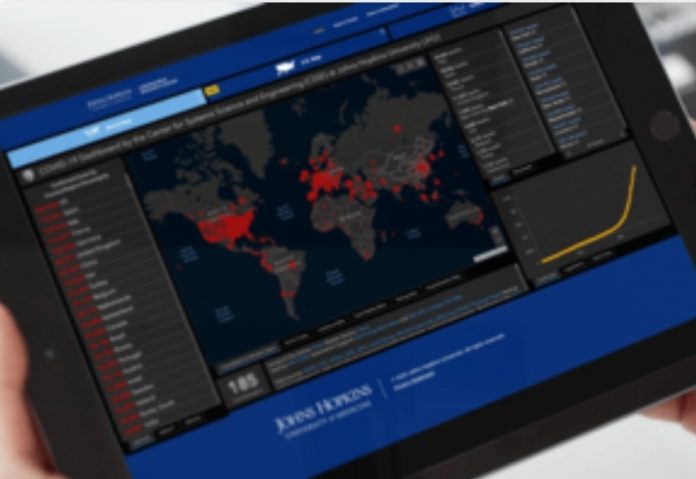 The dangerous B.1.1.7 coronavirus variant, first spotted in the UK, is devastating other parts of the world. Ali Mokdad, head epidemiologist from the Institute for Health Metrics and Evaluation at Washington University (IHME), provided severe warnings for the American public. In addition to sticking to known safety measures, including double masking, Mokdad urges the public to continue staying away from one another throughout the summer and winter.
Tuesday night, fellow epidemiologist Michael Osterholm told CNN this variant is more contagious. Additionally, this variant "may cause more severe disease and is rapidly infecting younger populations. Recent research suggests the strain may also be more deadly."
"If we can just hold out, if we can just get enough vaccine between now and the summer. Then we can actually beat this one," Osterholm stated. "But… we're impatient."
In Early March, CNN reported:
 A sample of people in the UK infected with the variant appeared to be between 32% and 104% — so around a probable 64% — more likely to die than those infected with the previously circulating coronavirus variants, according to the study published in the medical journal the BMJ on Wednesday.
The variant was originally found to be more easily transmissible and the new data support claims from UK officials, based on preliminary data, that the variant may be more deadly, as well.
Following the Same Patterns
In a horrific Deja Vu, France warned of the variant spreading rapidly last month. At present, more than 5,000 patients are currently still in ICUs. According to Canadian reports, this particular strain is leading to more infections and hospitalizations of severe illness, including in younger patients. Turkish officials are reporting the highest daily counts since the start of the pandemic.
"The trajectory of the pandemic in the United States looks similar to many other countries in Europe. This includes what Germany, Italy and France looked like – just a few weeks ago," CDC Director Dr. Rochelle Walensky said.
"In the United States it's going to be totally up to how much are we going to open," said Osterholm. He noted the US is the only country that is easing safety measures while the B.1.1.7 variant is spreading. "In a sense, we're creating the perfect storm."