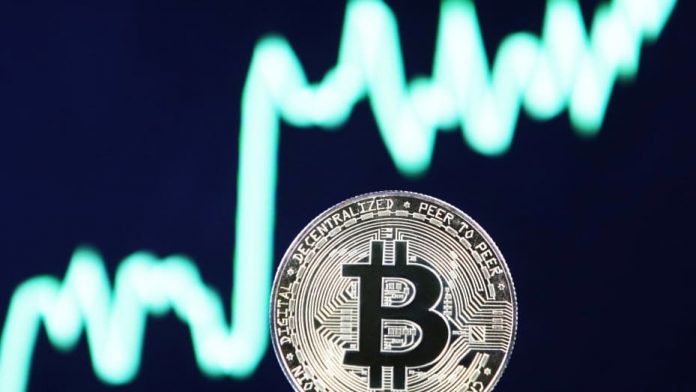 The price of cryptocurrencies tumbled Monday, following a major wipe-off of $350 billion from the value of the total crypto market in the weekend.
Bitcoin the largest cryptocurrency in the world plunged nearly 6% in the last 24 hours to $33,561. The plunge is 50% lower than Bitcoin's November all-time high price of almost $69,000, according to data from CoinMarketCap. Meanwhile, Ethereum endured heavier losses of over 10%, falling to as low as $2,219.
The crypto market shed $350 billion in value, bringing its fall over the last week to $400 billion. The total market value of cryptocurrencies is about $1.6 trillion. The all-time high market value of cryptocurrencies was reached in mid-November, when it hit $3 trillion, according to CoinMarketCap.
Bitcoin and Ethereum Fell 22% and 32%
Cryptos saw huge prices declines amid the stock market bearish market. The negative sentiment was a result of the Federal Reserve raising interest-rate sooner than expected. Risk assets saw major losses following the news, and Bitcoin and Ethereum fell 22% and 32% respectively in a week. Higher rates damage more speculative assets, as investors move their cash to safer areas of the market.
"I am sure the techno sophisticates, the crypto bros, and the early Meta adopters wandering around in headsets wondering where everyone else is will try to re-boot, but this looks like a crash for now, even before we get to regulatory blue screens of death," Michael Every, global strategist at Rabobank, said in a note.
On the other hand, altcoins saw a more severe bloodbath. For instance, Cardano (ticker: ADA) fell as much as 13% over the last 24 hours to $0.97. In a week, ADA shed 36% of its total value, while Solana (ticker: SOL) plunged 18% to $83 with weekly losses of 42%.
However, not all crypto investors seem shaken by the market crash. Galaxy Digital boss Mike Novogratz — who is bullish on cryptos — shared Tweets about past patterns to reassure crypto traders.