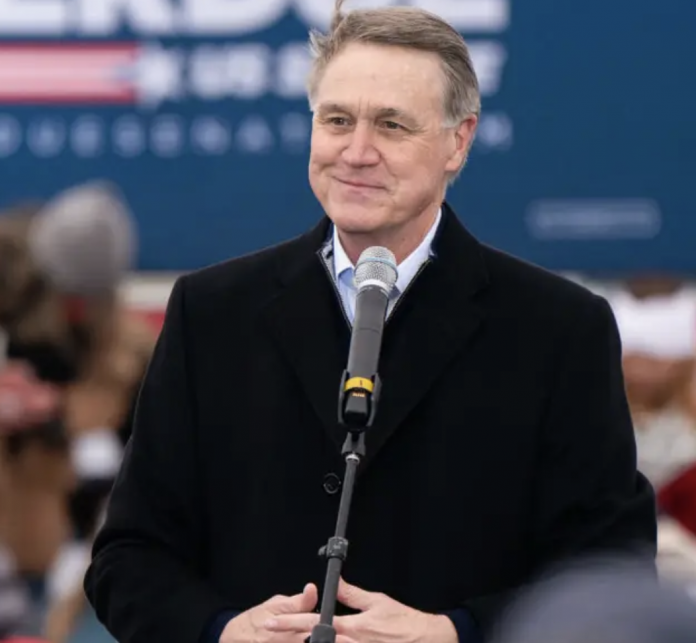 In Georgia, politics are heating up and getting increasingly interesting with each passing day.
Last week, Americans learned Democrat Stacey Abrams is entering the Georgia gubernatorial election once again. Abrams ran against current Georgia Republican Governor Brian Kemp in the state's 2018 governor's race; however, she was handily defeated and never conceded.
Governor Kemp has made it clear he's all in. Amid Abrams' candidacy announcement, Kemp slammed her as radical and dangerous. The Georgia governor also declared he's defeated Abrams once before and will make it happen again.
However, before the general election, Kemp has to make it through the primaries. According to multiple reports, former GOP Sen. David Perdue is planning to challenge Kemp.
A closer look at Perdue's projected entry into the Georgia governor's race
Earlier this year, Perdue narrowly missed re-election to the Senate, causing Democrat Jon Ossoff to become one of the state's senators. For awhile, there was speculation about Perdue challenging Democrat Sen. Raphael Warnock; however, news later broke that Perdue would not be seeking another Senate seat.
According to multiple sources, Perdue is going to enter the gubernatorial election to primary the current governor. Furthermore, these reports also indicate Perdue has the support of former President Trump in this regard.
Apparently, Perdue's announcement of his candidacy will arrive tomorrow; it will also come at the same time the former Republican senator files his paperwork for the race.
Reactions from the Kemp team on Perdue's anticipated candidacy
Cody Hall, a spokesperson for Governor Kemp, weighed in on news Perdue will be running to become governor. To say Hall remains displeased is putting it very mildly.
Hall declared Perdue is responsible for losing the Senate and handing over its majority to Democrats, hence causing the present problems America faces. The Georgia governor's spokesperson additionally opined that Perdue remains blinded by his "coastal estate."
Then, Hall stated the former senator's loss to Ossoff is what paved the way for Biden to hurt the people of Georgia with bad policies. Finally, he declared Perdue's projected run for the Georgia governorship amounts to nothing more than an attempted ego boost.