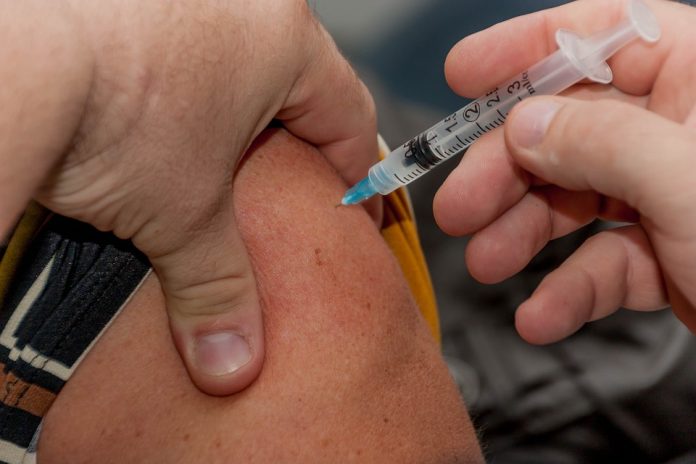 The Department of Justice filed a federal lawsuit on behalf of a former nursing assistant who alleges that she was fired over declining a flu shot. The lawsuit states that Barnell Williams, who formerly worked for Lasata Care Center in Wisconsin, requested an exemption from the policy based on what a statement issued by the DOJ describes as a "sincerely held religious belief that Bible-based scriptures [prohibit] flu shots."
Lasata Care Center Has a Flu Shot Exemption Policy
According to the DOJ statement, Lasata Car Center provided employees with an exemption based on religious beliefs, but would only honor the exemption if the employee could provide a written statement from their church leader that verified the belief. Ms. Williams didn't belong to a church with a leader. Lasata Care Center determined that she did not qualify for a religious exemption. The administrator allegedly told Ms. Williams that she should "consider this [her] last day" if she did not get a flu shot.
DOJ: Williams Was Subjected to Severe Emotional Distress, Anxiety, and Fear
The complaint filed by the DOJ alleges that Barnell Williams did submit to the shot, but then began to experience severe emotional distress, sleep problems, anxiety, and fear of "going to Hell." The case was referred to the DOJ after Ms. Williams filed a complaint with the EEOC alleging that Lasata Care Center discriminated against her based on religion.
Lasata Accused of Violating Civil Rights Act of 1964
The Department of Justice alleges that Lasata Care Center violated the Civil Rights Act of 1964 because they required employees to have a letter from a church leader to claim a religious exemption. Under the Civil Rights Act of 1964, employers are forbidden to discriminate based on religion (and on other key traits). The lawsuit alleges that requiring Ms. Williams to bring in a letter to verify her beliefs created an "undue hardship."