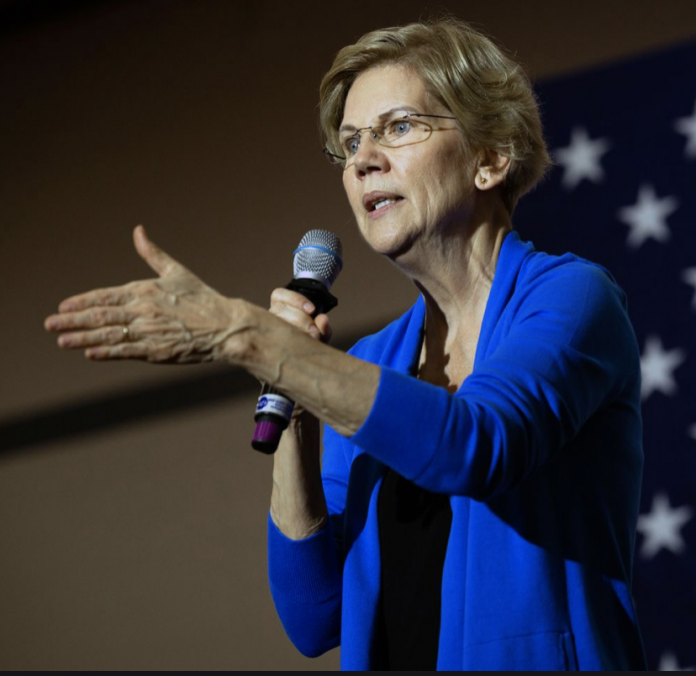 The trajectory of 2020 Democrat Elizabeth Warren's presidential campaign has considerably shifted over the past few weeks.
Once a promising candidate, the senator has taken various hits for misleading Americans about Medicare-for-All; moreover, Warren's clashes with South Bend Mayor Pete Buttigieg over manners of fundraising haven't done her any favors. Ironically, as Warren's gone down in the polls, Buttigieg has gone up and managed to snag some endorsements and support from Hollywood figures.
In the wake of her struggling campaign, Warren decided to blast Republican senators on New Year's Eve. During her time in Boston, the 2020 Democrat accused conservative lawmakers of "fawning" over Trump and "spinelessly" defending him.
What Warren Thinks About GOP Senators
Speaking at a campaign event, Warren blasted both President Trump and the collective body of Republican senators who support him. The 2020 candidate accused Trump of "squeezing foreign governments" before stating that conservatives in Congress are turning a blind eye.
Warren then continued her censure by stating that if Senate Republicans maintain their opposition to House Democrats' articles of impeachment, Trump will "cheat" in the 2020 presidential election.
In the candidate's own words:
"It brought no one any joy, but the House Democrats upheld their sworn duty to the Constitution and impeached the president of the United States. Soon I will return to the Senate to do my sworn duty as well. Unless some Senate Republicans choose truth over politics, Donald Trump will be emboldened to try to cheat his way through yet another election."
See for yourself:
Sen. Elizabeth Warren speaks in Boston: "[President Trump] has tried to squeeze foreign governments to advance his own political fortunes. Meanwhile, the Republicans in Congress have turned into fawning spineless defenders of his crimes." pic.twitter.com/sGyLqsA8C7

— The Hill (@thehill) January 1, 2020
Warren also made sure to allege that President Trump is "bolder" and "more brazen" in his "crimes."
Where Does President Trump Stand on the Senate Trial?
While Warren spoke about the supposed "crimes" of President Trump, the commander-in-chief spent time with his family and friends at Mar-a-Lago. Trump spoke to the press, affirming his optimism about the new decade and stating that 2020 will be a great year.
The 45th president furthermore explained that he's looking forward to a Senate trial. Earlier on New Year's Eve, Trump took aim at Pelosi for refusing to turn over impeachment articles to the Senate.
Impeachment proceedings are set to commence once lawmakers return to Congress from the holiday break.