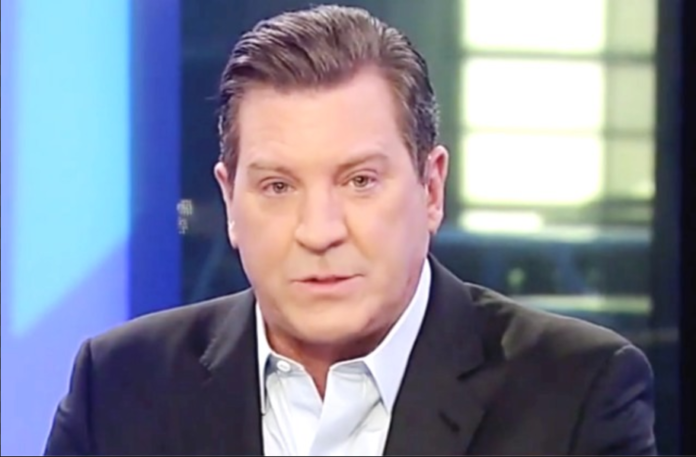 Recent coverage from The Hill states that Eric Bolling was promptly fired from his position as a Fox News anchor Saturday afternoon for allegedly sending explicit, nude images to his female coworkers. An investigation in these claims is being conducted by the Paul Weiss law firm, as reported by a Fox News spokesperson. As of now, the pictures are believed to have been sent to various women employed by Fox News and Fox Business.
Writers employed by the Huffington Post provided detailed coverage of the allegations made against Bolling. Whether or not he truly sent inappropriate photographs to his female coworkers remains to be seen, but earlier today, the Huffington Post cited Caroline Heldman as one of many women who accused Bolling (along with other Fox News and Fox Business employees) of sexual misconduct.
"My only surprise is that it took this long for people to come forward about Bolling's behavior, which has been wildly inappropriate for years," she remarked on Facebook, mere hours ago.
Others who filed complaints against Bolling have chosen to remain anonymous for the time being.
Bolling's lawyer, Michael J. Bowe, has denied any and all claims that his client forwarded inappropriate images of himself to his female coworkers. His public statement is as follows:
"Mr. Bolling recalls no such inappropriate communications, does not believe he sent any such communications, and will vigorously pursue his legal remedies for any false and defamatory accusations that are made."
Despite Bolling's denial of any wrongdoing, it does not appear as though his mounting legal issues will be disappearing anytime soon. In additional Facebook statements, Heldman accuses Bolling of further predatory behavior, even stating that Fox News makeup artists have been subjected to sexual harassment by Bolling and others like him, yet afraid to speak out in fear for their jobs:
"Once, he took me up to his office in New York, showed me his baseball jerseys, and in the brief time I was there, let me know that his office was his favorite place to have sex. I know other women have had similar experiences with Bolling, which means that lots of folks at Fox knew about his behavior well before 2017."
"Make-up artists at Fox are contract workers, so many are fearful of speaking up because they simply won't be hired again," Heldman continues. "If any Fox executives are reading this, please include make-up artists in your assessment of the environment. They see and hear a lot, and are sometimes the target of harassment from hosts and guests."
Further coverage regarding Eric Bolling and the allegations against him will follow as new developments arise.