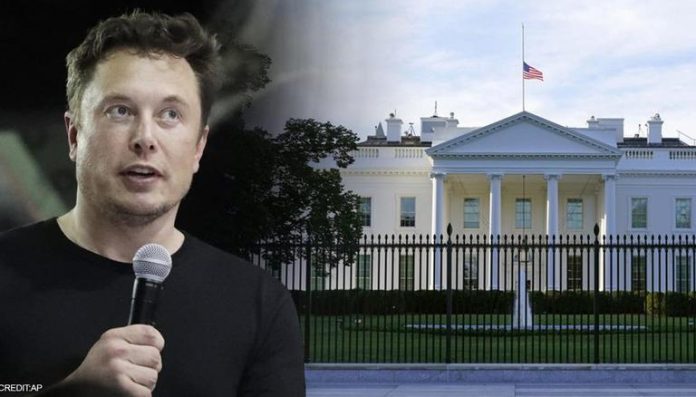 On Thursday and Friday, the White House had a big electric vehicle summit. And they invited the CEOs of Ford, GM, and Stellantis, the Dutch-owned parent company of the Chrysler, Jeep, and Dodge brands to attend. But Tesla, the largest electric car manufacturer in the world, was not invited. 
Pete Buttigieg, U.S. Secretary of Transportation was asked why Tesla's CEO Elon Musk wasn't at the event. He claimed he didn't know.
White House spokesperson Jen Psaki, was asked if Tesla was not invited because its workers weren't unionized. She replied: 'I'll let you draw your own conclusions." 
EV Summit Agenda
On Thursday, Elon Musk tweeted that Tesla was not invited to the EV Summit. The car-maker has had a market share of about 74% of electric-car sales in the US over the past three years.
The Biden event is supposed to emphasize the future of electric vehicles. And the importance of dramatically reducing carbon emissions. But most of all the event is supposed to highlight keeping the EVs American-made.
The White House tweeted out "The future of the auto industry is electric — and made in America." 
The irony is that in June Tesla edged out Ford to become the most American-made car. And  Tesla's Model 3 made it to the top spot based on its assembly location (California). And it uses 55% domestically sourced parts including the engine and transmission. And of course, it's a largely USA-based workforce. 
Ford had the Mach-E built in Mexico. And GM's Chevy Bolt gets 75% of its parts, including the hi-dollar batteries, imported from South Korea. 
Biden is supposed to sign an executive order setting a national goal that half of all new cars and trucks be electric or zero-emission by 2030. Tesla only makes electric vehicles.
Tesla, the new kid on the block, has been around for only 17 years. But the company excluded from the event has made the most dramatic progress on Biden's stated agenda.
The invited automakers represented only about 5% of electric-car sales in the United States in 2019. Both GM and Ford EV manufacturing plants are still "in development." 
And the companies are still working to catch up to Tesla on charging infrastructure, as well. Tesla's website indicates it has 25,000 supercharging stations from coast-to-coast.
Biden has proposed customer incentives of as much as $12,500 to encourage the buying of electric vehicles. But it appears Tesla may not get incentives because they will only be going to unionized companies.
Tesla is not unionized. And it continues to resist efforts to organize. So the powerful UAW is unhappy. And they are big contributors to the Democrats' campaigns. 
So the Biden White House refused to invite Tesla to the EV summit.
That's true according  to Musk, who tweeted, "Yeah, seems odd that Tesla wasn't invited."