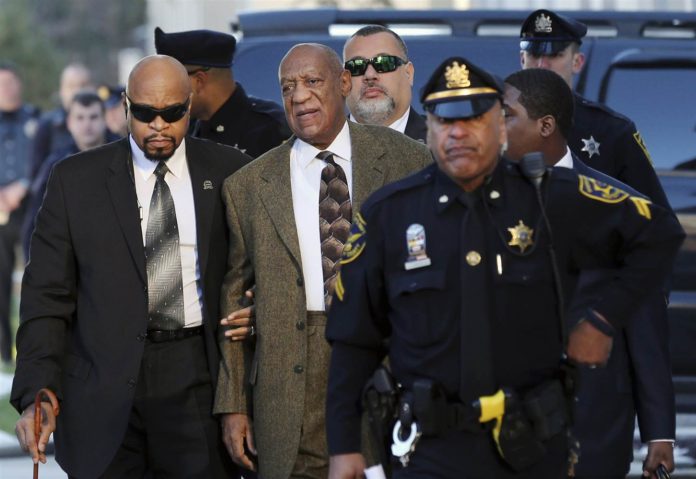 Here's some news that will make you think twice about Cosby. A juror in the Cosby trial claims that there was only a single hold-out in the Cosby case that voted guilty, otherwise the jury would have found Cosby Not Guilty.
This juror claims that he along with many other jurors found Cosby's accuser, Andrea Constand, to be untrustworthy because she seemed "heavily coached," and also because she wore provocative clothes to Cosby's home before the alleged sexual assault.
Another juror, who spoke to the Philadelphia Inquirer on the condition of anonymity, said, "She was well-coached. Let's face it: She went up to his house with a bare midriff and incense and bath salts. What the heck?"
Even though we know you don't need the reminder, we'll just pause here to say this: Cosby is presumed innocent until proven guilty.   A jury of 12 of his peers predominately voted Not Guilty after hearing the "evidence" against Cosby.  This case sheds light on the very real possibility that Constand may have made this entire counter up, which if that is true, Constand should get prosecuted to the fullest extent of the law.