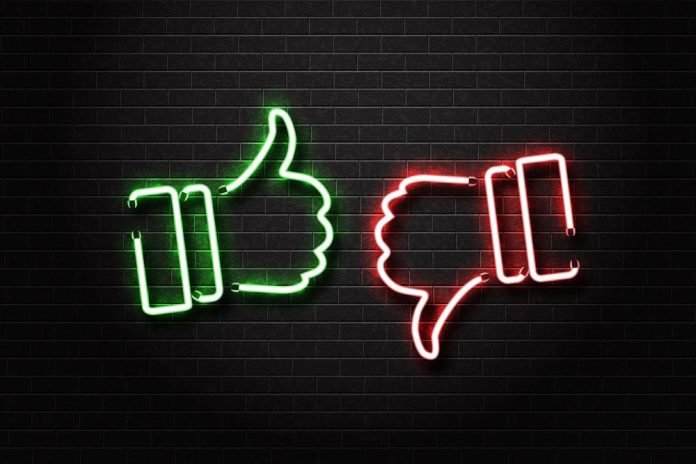 Experts claim Big Tech, particularly Facebook, are too powerful and and wield too much influence. Social media companies are so big they are impossible to regulate. Many people also feel Facebook, Google, and Twitter have a political agenda and are largely in control of the news.
A survey of 1,500 tech workers by Protocol, the publisher of Politico found 77% of tech employees believe Big Tech has too much power. And only 8% disagree. The survey pointed to Apple, Amazon, Google, and Facebook, in particular. 
There is recent evidence some upper management Facebook executives feel the same way.
Facebook Executive Secretly Recorded
Right-wing guerilla news Project Veritas released a video of secret recordings of Benny Thomas, Facebook's Global Planning Lead. In a series of conversations, over a period of weeks, with an undercover journalist, he discusses the need to break-up Big Tech. 
"I work for a company that is doing a lot of damage in the world," Thomas claims. "It's doing a lot of good, but it's doing a lot of damage.". Thomas expressed his belief that Facebook is too powerful at present.
Thomas also discusses Facebook CEO Mark Zuckerberg's position. "I mean, no king in history has been the ruler of two billion people, but Mark Zuckerberg is. And he's 36. That's too much for a 36-year-old … You should not have power over two billion people. I just think that's wrong."
Thomas went on to say, Facebook-owned WhatsApp, Instagram, and Oculus "need to be separate companies.". Combined, the platforms represent "too much power when they're all one together."
"I would break it up and I would remove Zuck as the CEO," Thomas claims.
"The government needs to step in and break up Google and Facebook. I'll make less money but it's a better thing for the world."
"Facebook and Google are too powerful and they need to be made less powerful," Thomas claimed. 
In a separate conversation, Thomas opined "Facebook and Google are no longer companies, they're countries."
He talked about the fact that 49 states were suing Facebook but think these legal battles will drag on for years, and ultimately nothing will happen.
In the full video released online, the journalist told Thomas his conversations would be released by Project Veritas. She asked if he wanted to add a comment or "clarify" his position. She also suggested Thomas join Project Veritas in exposing Big Tech. Thomas declined the offer. 
Additional Facebook Executives are Recorded
Additional video from January 21st even shows Mark Zuckerberg, Facebook founder and CEO, discussing the idea Facebook has "too much power" and expressing eagerness to work with the Biden administration.
Nick Clegg, Facebook's Head of Global Affairs, is heard in another secretly recorded video expressing similar concerns. Clegg was the U.K. Deputy Prime Minister before he signed on with Facebook.
He explains world leaders express "a lot of disquiet" at the company's ban of former President Donald Trump's Facebook account following the Jan. 6 Capitol Hill riot. Clegg claims Facebook's critics are saying "this shows private companies have got too much power and they should be only making these decisions in a way that is framed by democratically agreed rules."
"We agree with that, we agree with that," Clegg stated. "Mark could be very clear about that, that ideally, we wouldn't be making these decisions on our own. We would be making these decisions in line with conformity with democratically agreed rules and principles. And at the moment, those democratically elect, democratically agreed rules don't exist. We still have to take positions in real-time."
Facebook has not yet responded to the video releases.