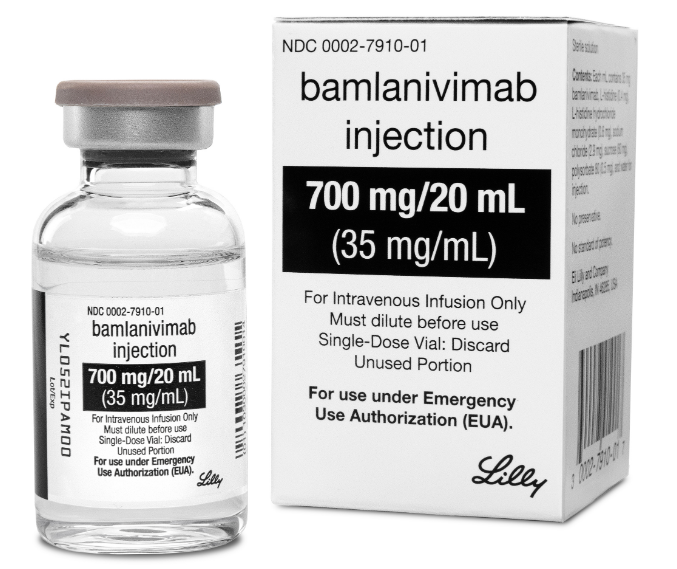 The U.S. Food and Drug Administration (FDA) granted Eli Lilly and Company (NYSE: LLY) an emergency use authorization (EUA) for bamlanivimab, its antibody treatment for mild to moderate COVID-19.
The FDA based its decision on the initial analysis of an ongoing randomized, double-blind, placebo-controlled Phase 2 dose-finding trial of bamlanivimab monotherapy in outpatients with mild to moderate COVID-19.
Bamlanivimab is a neutralizing IgG1 monoclonal antibody that binds to the receptor-binding domain of the spike protein of COVID-19. It is an investigational drug and is not currently approved for any indication, according to the FDA.
The agency determined that bamlanivimab may be effective to cure mild to moderate COVID-19 in adult and pediatric patients who are at risk for progressing to severe and/or hospitalizations. The pediatric patients must be 12 years and older weighing at least 40 kilograms.
Scope of the emergency use authorization for bamlanivimab
The U.S. government will control the distribution of the authorized bamlanivimab based on the terms and conditions of the EUA given to Eli Lilly, which will supply the antibody treatment to authorized distributors, who will distribute to healthcare providers as directed by the federal government.
According to the FDA, the authorization only covers healthcare providers who must administer bamlanivimab in an outpatient setting to adult and pediatric patients who tested positive for COVID-19 and are experiencing mild to moderate symptoms of the disease.
Healthcare providers must administer the antibody treatment as soon as possible after a positive COVID-19 diagnosis and within 10 days of the onset of a symptom. Bamlanivimab is administered through a single intravenous infusion.
In a statement, Eli Lilly Chairman and CEO David Ricks said, "This emergency authorization allows us to make bamlanivimab available as a COVID-19 treatment for recently diagnosed, high-risk patients – adding a valuable tool for doctors fighting the now-increasing burden of this global pandemic."
On the other hand, Eli Lilly chief scientific officer Daniel Skovronsky, M.D., Ph.D., said, "The BLAZE-1 data show bamlanivimab, when given early in the disease course, may help patients clear the virus and reduce COVID-related hospitalizations, supporting our belief that neutralizing antibodies can be an important therapeutic option for patients fighting this virus."
The U.S. government purchased 300,000 doses of bamlanivimab. Eli Lilly will immediately start shipping the antibody treatment to AmerisourceBergen, a national distributor.
—————————————-
Have a story you want USA Herald to cover? Submit a tip here and if we think it's newsworthy, we'll follow up on it.
Want to contribute a story? We also accept article submissions – check out our writer's guidelines here.