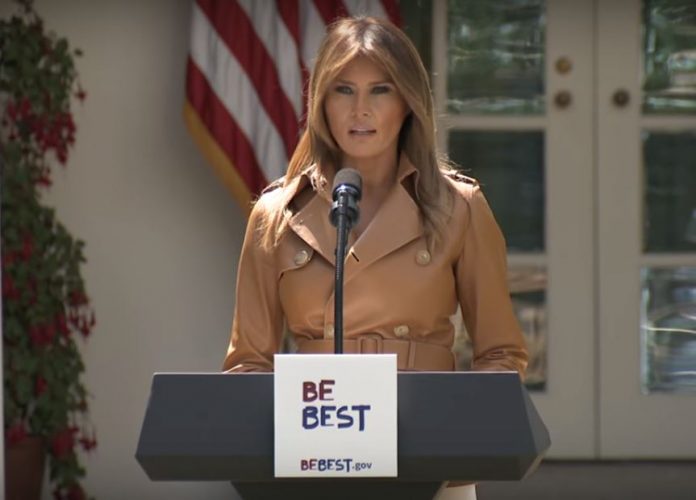 First Lady Melania Trump "underwent an embolization procedure to treat a benign kidney condition," according to the White House.
Surgeons at the Walter Reed National Military Medical Center successfully  performed the operation on Mrs. Trump on Monday morning.
The White House confirmed, "The procedure was successful and there were no complications." Mrs. Trump will likely remain at the medical center for the rest of the week.
Additionally, the White House said, "The First Lady looks forward to a full recovery so she can continue her work on behalf of children everywhere," added the White House.
First Lady Melania Trump recently launched" Be Best"
Last week, Mrs. Trump launched a new awareness campaign called "Be Best" to promote children's social and emotional well-being.
In her remarks at the White House Rose Garden, the First Lady explained that Be Best will address three areas: physical and emotional health, responsible social media use and the effects of the opioid crisis on children.