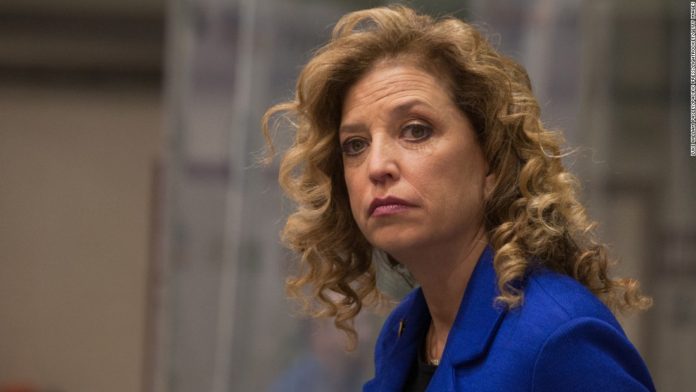 To say that former U.S. Secretary of State Hillary Clinton was the only big loser on the Democrats' side in 2016 has been proven to be demonstrably false.
U.S. Rep. Debbie Wasserman Schultz (D-FL) is once again caught up in a seismic scandal that, like last time, is being largely ignored by the mainstream media.
Last year, the former DNC chairwoman was forced to resign her leadership of the party after being exposed for her part in actively working against Sen. Bernie Sanders' bid for the party's presidential nomination – something the democratic socialist from Vermont himself retaliated against during Wasserman Schultz's reelection bid by encouraging his donors to support a primary opponent.
Today, Republicans on Capitol Hill are calling for Wasserman Schultz to be investigated for another matter entirely – her strong ties to Imran Awan.
Awan, who worked on Wasserman-Schultz's staff as an IT specialist, has been accused of attempting to defraud the Congressional Federal Credit Union by obtaining a hefty home-loan for property which he was renting. Investigators allege that the loan money was then wired to Pakistan. He was arrested at Dulles International Airport, attempting to flee the country.
Months before this came to light, Awan was suspected of pilfering computer equipment from the offices of U.S. House members. At that time, he was employed and shared by a handful of other representatives as the resident IT expert. Once these suspicions came to light, he was instantly fired from the other office. Only Wasserman Schultz kept him on-board. This was a move that was frequently criticized by her primary opponent and others.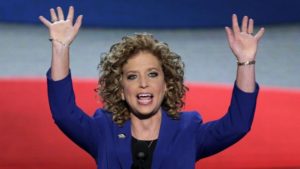 In an interview with the Sun Sentinel, Wasserman Schultz stood in solidarity with her decision to keep Awan on the government payroll for six months after he was banned from the House network and let go by the other members.
"I believe that I did the right thing, and I would do it again," she said. "There are times when you can't be afraid to stand alone, and you have to stand up for what's right."
She also claims that he may have been over-scrutinized because of his Muslim faith. This belief may have led her to show him favor, because she effectively moved mountains to keep him employed and well-paid. Despite having no access to the network, she also claimed Awan would still be able to help with other tech-related issues, like fixing the printer.
"I had grave concerns about his due process rights being violated," she said. "When their investigation was reviewed with me, I was presented with no evidence of anything that they were being investigated for. And so that, in me, gave me great concern that his due process rights were being violated. That there were racial and ethnic profiling concerns that I had."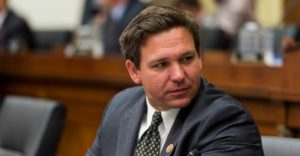 U.S. Rep. Ron DeSantis (R-FL), who may run for governor, called on the Justice Department this to delve deeper into Awan's finances. In news release he sent out along with a copy of his letter to U.S. Attorney General Jeff Sessions, DeSantis said:
"The allegations levied against Imran Awan are alarming and could have serious national security ramifications…
The Department of Justice must work to immediately mitigate the damage done by Awan and take whatever measures are necessary, including freezing illicit funds, in order to fully investigate this incident."
In addition to Awan's suspected defrauding, DeSantis inquires as to the charge that he was purchasing equipment using taxpayer dollars and subsequently stealing them and made particular references detailing his concern for the wire transfer to Pakistan – which is home to many numerous terrorist organizations.
"At the end of the day, there are times in our lives when we must do what may be hard but right, even when there is a cost," Wasserman Shultz said in a statement. "This was one of those times for me and I would make the same decision again."
Okay, Debbie.