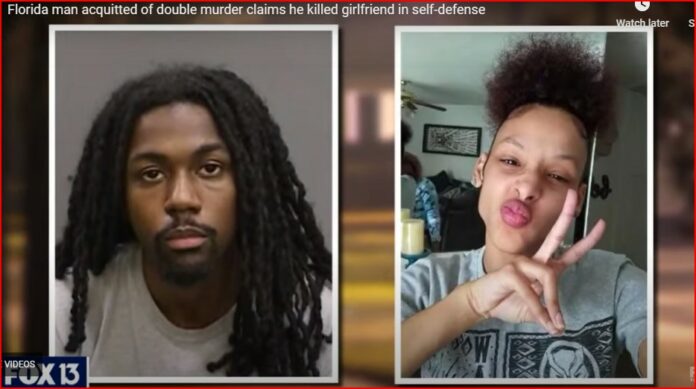 A 25-year-old Florida rapper, Billy Bennett Adams III, also known as Ace NH, was arrested and charged with gunning down his pregnant girlfriend. This took place just eight days after he was acquitted of double murder, authorities said Wednesday.
 A Tampa jury had acquitted him of killing two men in a gang-related shooting. He walked free from a Tampa courtroom on January 27. 
 Fox 13 reported that Adams is charged with first-degree murder and killing of an unborn child in the fatal shooting of Alana Sims,22, and his unborn child.
Tampa Police Major Michael Stout said the victim, thought she was going to a party for Adams to celebrate his being found not guilty in the double homicide.
The young mother was pregnant with her second child and was shot to death in a residential area of New Tampa. When she was found her toddler was still in her car nearby.  And Stout claims the motive appears to be that Adams was not ready to be a father.
Adams is said to be claiming he killed the woman in self-defense.