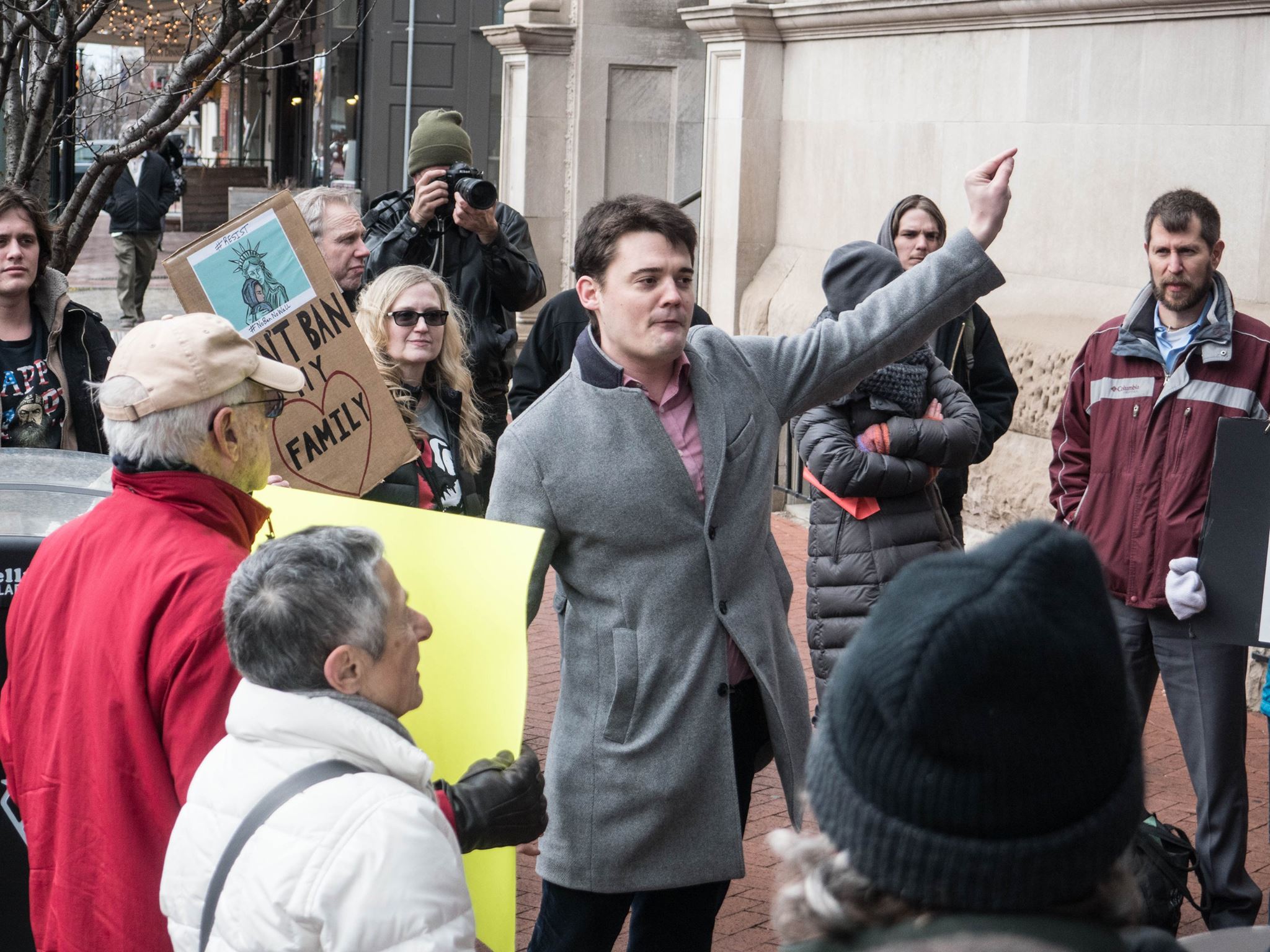 The Concord Coalition, a political think-tank organization, based in Arlington, Virginia, has recently fired their director of government relations, Phil Larue. The organization made the decision after a video surfaced online of Larue speaking at a protest outside of Rep. Ryan Costello's (R-PA) office. In his speech, which critics are calling a "media stunt," Larue condemns President Donald Trump's travel ban, and criticized a statement released from Costello's office, saying that "unfortunately, [the statement] didn't say a whole lot about this executive order."
Larue continued his rant against Costello, who will be up for re-election in 2018, saying "What we need is, we need somebody who will speak up for all of us. We need leaders in Washington that will represent the values that have made this county great."
After the news of his firing broke, Larue tweeted:
https://twitter.com/FiscalPhil/status/831511270448824322
Larue does not mention that the Concord Coalition is a 501(c)3 non-profit, and is not allowed to take partisan political stances. According to the Concord Coalition,
"[H]e was fired for being political and making a political speech. We are a nonpartisan organization. We don't endorse or speak out in a political way. … It had nothing to do with the content of the speech."
The Concord Coalition's website describes the organization as, "a nationwide, non-partisan, grassroots organization advocating generationally responsible fiscal policy. The Concord Coalition was founded in 1992 by the late former Senator Paul Tsongas (D-Mass.), late former Senator Warren Rudman (R-N.H.), and former U.S. Secretary of Commerce Peter Peterson."
As a bi-partisan organization, Concord Coalition's success hinges on their ability to work with lawmakers on both sides of the law, and to educate Americans on "the causes and consequences of federal budget deficits, the long-term challenges facing America's unsustainable entitlement programs, and how to build a sound economy for future generations."
These are goals that could be jeopardized by a misguided and ill-informed senior staff member taking a polarizing and controversial political stance in a protest outside of a congressman's office. Even more exasperating is Larue's intellectual dishonesty masked as self-righteous indignation. Repeatedly referring to the travel ban as a "Muslim" ban, despite the fact that the ban applies to only 7 of the 49 Muslim-majority countries around the globe. Larue, however, continues to insist that his opposition to the "Muslim" ban is the cause of his firing.

According to Diana Fitzpatrick, an attorney specializing in non-profit law,
"A 501(c)(3) organization is absolutely forbidden to directly or indirectly participate in any political campaign on behalf of (or in opposition to) any candidate for elective public office. Violation of this prohibition could lead the IRS to completely revoke your organization's tax-exempt status or impose excise taxes on your organization."
Phil Larue, taking liberties with the truth – and throwing a bipartisan non-profit under the bus – has been quick to create and use the misdirected anger of a misinformed, but well-intentioned faction for political gain.