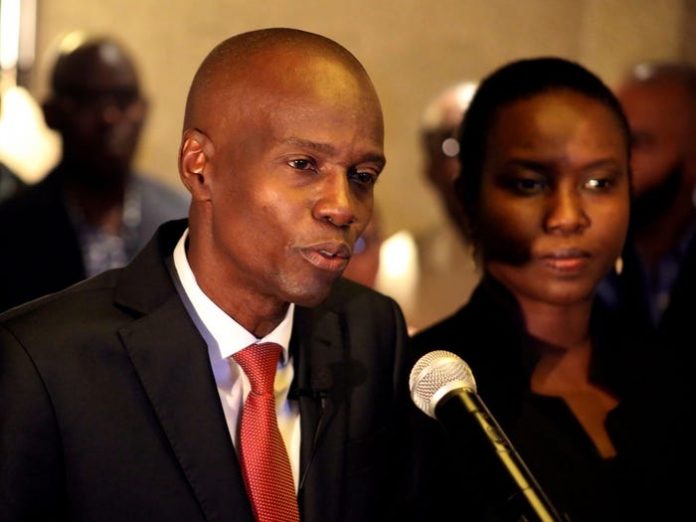 Haiti President Jovenel  Moïse was assassinated on Wednesday morning.  A group of heavily armed commandos attacked the President's residence.
 It has been reported that the suspects spoke Spanish and presented themselves as American DEA agents.
Haiti's National Police killed four suspects and arrested two others they claim were part of the well-planned assassination of President Moïse.
There are reports on early Thursday that police are still in an ongoing gunbattle with additional suspects.
"Four mercenaries were killed [and] two were intercepted under our control," Police Captain Léon Charles said, "Three policemen who had been taken hostage have been recovered. We blocked [the suspects] en route as they left the scene of the crime. Since then, we have been battling with them."
State of Emergency
Haiti Interim Prime Minister Claude Joseph issued a state of emergency. And gave a statement that the president's assassination was a "highly coordinated attack by a highly trained and heavily armed group." 
He asked for help from US authorities. And vowed that those responsible would be brought to justice.
International airports are still closed. And residents are being asked to stay off the streets.
Haiti President wife wounded
The president's wife, Martine Moïse, was also wounded in the attack and was flown to Fort Lauderdale Executive Airport, arriving at approximately 3:30 p.m. Wednesday.
US authorities helped transport her to Miami for treatment at Jackson Memorial Hospital. The official report is that her vitals are stable but her condition remains critical.
 Local 10 News' Janine Stanwood reported that Mrs. Moïse was suffering from gunshot wounds to her thigh, hand, arms and a severe injury to her abdomen.
President Moïse was ruling by decree
Haiti was in a Constitutional crisis before the murder of President Moïse. 
Under Moïse's reign, Haiti has not held an election, instead, he has been ruling by decree using what his opponents call a "constitutional loophole."
Moïse was ruling Haiti by decree for over 18 months. The power was granted in the country's constitution when there are no legislative elections.
The opposition has been holding rallies and protests on a daily basis. And there have been many calls for Moise to resign.