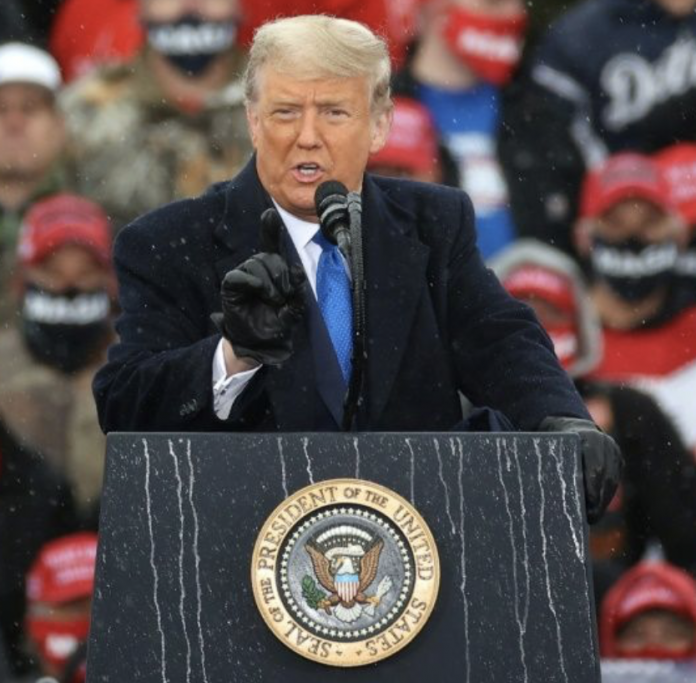 A wave of support from Hispanic voters helped President Donald Trump sail to victory in the battleground states of Texas and Florida, squashing Democrats' long-term hopes for electoral success given the growing Latino population in the United States.
In Texas, 41% to 47% of Hispanic voters supported Trump in several heavily Latino border counties in a Democratic stronghold, the Rio Grande Valley region.
Republicans claim that in Texas, President Trump's campaign message before the coronavirus (COVD-19) pandemic, which centered on the economy and record low unemployment, resonated with voters.
"I think Latinos understand Trump can be coarse sometimes and can be uncouth, but then they take a look at his policies that a lot of Latinos embrace — pro-growth, entrepreneurial — these are all policies Latinos can embrace," said Daniel Garza, president of The LIBRE Initiative, a Hispanic center-right organization, told NBC.
Garza said Trump's performance in Texas was stunning because the Latino outreach in the Rio Grande "was very organic." He added, "This was communication spread from one person to the next, about 'look what was done on the economy, look at the results."
Garza, who authored "The Turnout Gap: Race, Ethnicity, and Political Inequality in a Diversifying America," said beyond economic issues, Mexican American voters in the Rio Grande Valley tend to be more conservative on the issues.
Trump campaign focused on various groups within South Florida's Latino voters
In Florida, President Trump won 45% of the Latino vote, an 11-point improvement from his 2016 performance.
The Trump campaign heavily focused on various groups within South Florida's Latino electorate, conducting periodic rallies in the state to herald the Trump administration's specific measures toward different countries, including Venezuela and Cuba.
The depiction of Democrats and Biden as "socialists" proved to be an effective messaging for the Trump campaign, with the Democratic party having a difficult time to counter.
Rep. Alexandria Ocasio-Cortez on Wednesday tweeted that the party has been sounding the alarm about Democrats' "vulnerabilities with Latinos for a long, long time."
I won't comment much on tonight's results as they are evolving and ongoing, but I will say we've been sounding the alarm about Dem vulnerabilities w/ Latinos for a long, long time.

There is a strategy and a path, but the necessary effort simply hasn't been put in ⬇️ https://t.co/HljnWYgeju

— Alexandria Ocasio-Cortez (@AOC) November 4, 2020
President Trump has visited the biggest Latino evangelical congregation in the country at a Florida megachurch and spoke aggressively about abortion, saying the Democrats were trying to "silence our churches." This has cultivated the Hispanic conservatives.
—————————————-
Have a story you want USA Herald to cover? Submit a tip here and if we think it's newsworthy, we'll follow up on it.
Want to contribute a story? We also accept article submissions – check out our writer's guidelines here.