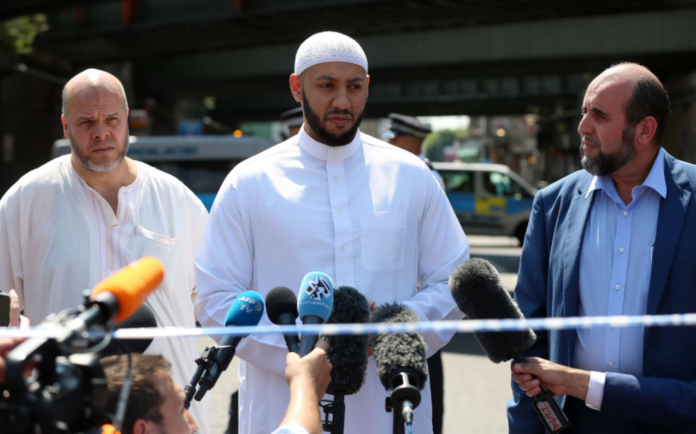 Imam Mohammed Mahmoud is being regarded as a hero for swooping in and protecting the livelihood of a driver who was involved in an unfortunate car accident. According to CNN, the accident resulted in one death along with eight serious injuries. The furious mob of villagers quickly lept at the man and moved in to attack; according to onlookers, the mob snatched the driver out of his van before pinning him to the ground and striking. This was when Imam stepped in and ordered the assailants not to touch the driver.
CEO of the Muslim Welfare House, Toufik Kacimi made the following statement to CNN:
"Imam went quickly and grabbed the guy because the people there were trying to hit and kick the guy, but he saved him, and kept him safe until the police arrived."
Imam's conduct saved many lives and helped defuse a dangerous situation that was rapidly escalating. On Monday, Imam accreditted others for helping him in his attempts to shield the driver from harm: "There were a group of brothers who were calm and collected and managed to calm people down and to extinguish any flames of anger or mob rule that would have taken charge had this group of mature brothers not stepped in," he detailed.
Additionally, there were up to 20 people who cared for those who were injured the aftermath of the incident; three people were also holding back one of the attackers from reaching the driver. However, matters quickly heightened when the attack managed to break free from the people restraining him.
Sadiq Khan, Mayor of London stated that Imam "calmed things down" and his actions mirrored "what I'd expect from a good faith leader, from a good Muslim leader."
Further statements from Imam read as follows: "the attacker's words and actions were maybe proof that this demonization of the Muslim community at the hands of those who … wish to divide this country and divide this great city has succeeded to some extent, in influencing the vulnerable and the impressionable into thinking that we're barbaric and that we are people who like to shed blood and that therefore we must be exterminated."
The Finsbury Park community is reported as a tranquil and gentle place. Imam declared the peacefulness of Finsbury Park's mosques and also expressed wishes for people to ban together against extremism. He noted that following the accident, those who resided in the community prayed for the victims.