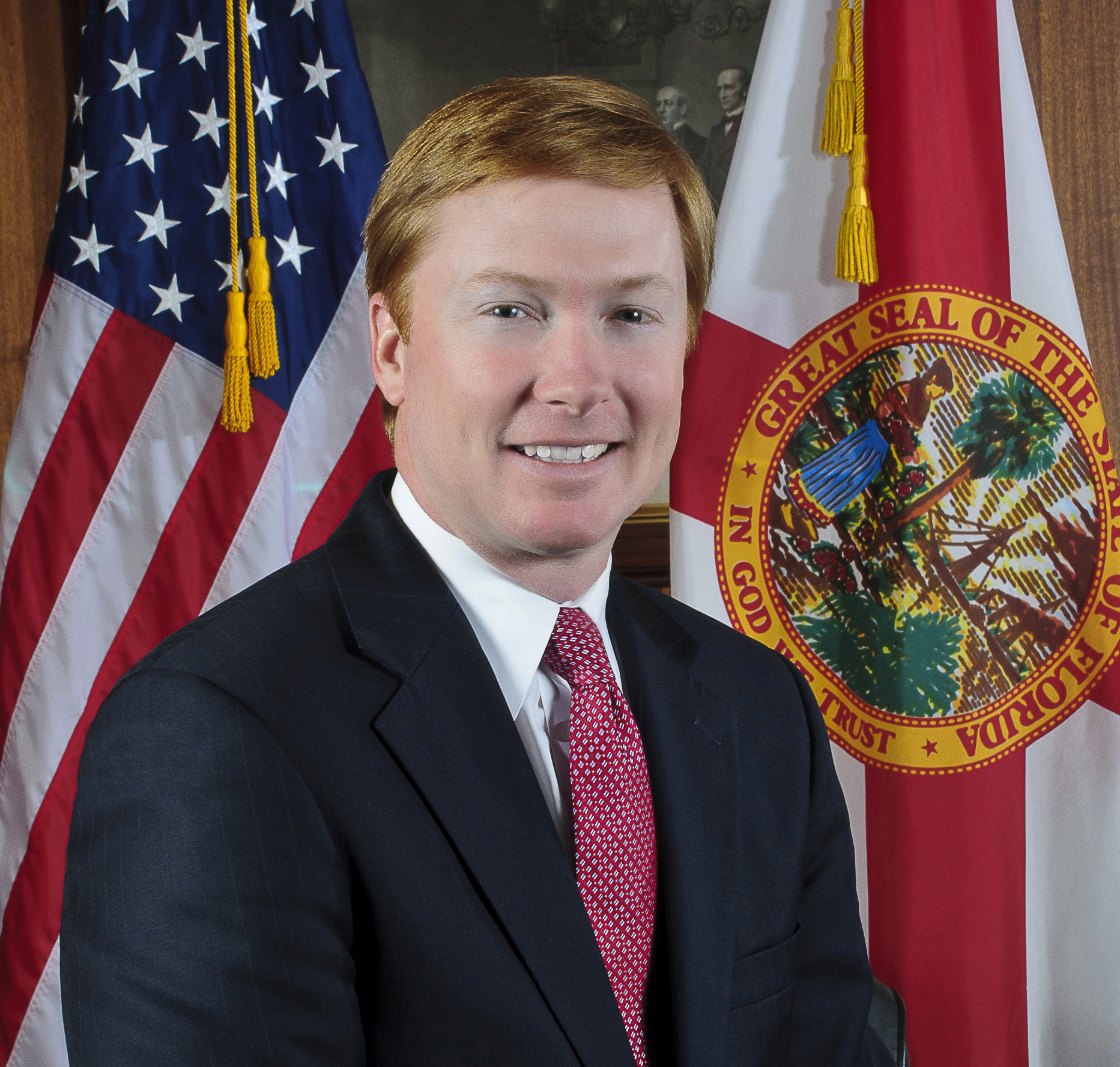 Florida Commissioner of Agriculture Adam Putnam recently spoke to press members at the Associated Press' pre-session conference.
His topic? President Donald Trump.
Speaking about the President's controversial "travel ban," Putnam said, "We all need to make this country more secure. It's a dangerous world. It is not a religious test. There are certainly Muslim countries not on the list, and the ones that he selected is identical to a list that President Obama used, same seven counties. The frustrating part is why would you hire such talented cabinet and not use them in making sure that implementing that plan is as efficient and seamless as possible."
To a casual observer, it may seem odd for the Commissioner of Agriculture to make political remarks about President Trump's foreign policy. For political insiders, this is yet another indicator that Putnam will be running for Governor in 2018 and that he, like other candidates, isn't quite sure how to deal with the Trump Factor, especially within the GOP Primary.
Ramping up his political activity, Putnam has spoken at length about a number of issues that are important to Floridians and has stayed remarkably silent on others.
He recently spoke out against Senate President Joe Negron's plan to buy land on the Southern side of Lake Okeechobee. Senator Negron insists that the land purchase and the construction of a 120-billion-gallon reservoir will help reduce the impact of discharges from the lake on coastal waterways and communities.
Putnam believes "there are better ways to spend $2.5 billion for water quality and Everglades restoration."
Senator Negron fired back, saying "If there was ooze and poisonous fluids flowing down the center of Bartow and Polk County (Putnam's hometown), we wouldn't be talking about an abstract schedule or making comments that somehow this is a political effort."
Sugar industry titans, Florida Crystals and U.S. Sugar Corp., own a sizeable portion of the land in question and have been opposed to the sale, despite the fact that U.S. Sugar has been under contract with the state to sell their portion since 2010. Notably, these corporations have donated more than $250,000 to Putnam's "Florida Grown" political committee.
Putnam has suggested that, instead of spending the $2.5 billion on the Lake Okeechobee reservoir, the state should instead increase funding for economic development in rural communities. While he doesn't expand on what this economic development would consist of, Putnam himself comes from a rural background and has some experience in large public land purchases. The Putnam family owned 2,042-acres in Highlands County, Florida, on the Northeast side of Lake Okeechobee before selling the land to the South Florida Water Management District in 2005. The News Service of Florida reported that the land was purchased in 2005 for $25.5 million, after it had been appraised in 2004 for $5.5 million, as part of a water management district restoration that included the Everglades. As part of the deal, the Putnam family retained the right to use the land for cattle grazing.
Putnam's push for alternative economic development concepts also comes at a time when Governor Rick Scott and Senate Appropriations Chairman Jack Latvala are battling House Speaker Richard Corcoran to continue supporting job creation efforts through Enterprise Florida tax incentives. Scott and Latvala strongly support continued tax breaks for companies that relocate to Florida and create jobs. Not just any jobs, the program requires businesses to create jobs that provide higher wages than the existing mean salary of the region and only awards the tax breaks if and when the criteria are met.  Corcoran calls it corporate welfare.
Putnam, for his part, has stayed silent on the fight, aside from his comments in support of "rural economic development."
An inspection of Putnam's history in Congress reveals an established voting record in support of government incentive programs.  While in Congress, Putnam supported the TARP bailout, the Cash for Clunkers program, No Child Left Behind, Medicare Part D Prescription Drug Coverage, the "EESA" or 2008 Wall Street Bailout, as well as dozens of earmarks. His voting record also reveals his opposition to programs aimed at cutting the federal budget and a plan that would have put a stop to no-bid federal contracts.
While Putnam is proud of the Department of Agriculture issuing more than 1 million active concealed weapon permits, he has been silent on two controversial gun bills that are once again working their way through Florida's upcoming legislative session.  One would allow the "open carry" of guns in Florida and the second would allow concealed weapon permit holders to carry guns on college campuses. We contacted Putnam's office regarding his stance on these two bills, but have not yet received a response. During his time in Congress, Putnam received an A rating from the NRA (National Rifle Association).
With another Florida legislative session about to begin, and some big fights brewing over economic incentives, land deals, and gun control, it will be interesting to see how Putnam carries himself over the next few months.  Will he join the fray or focus on fundraising while his competitors roll in the mud?