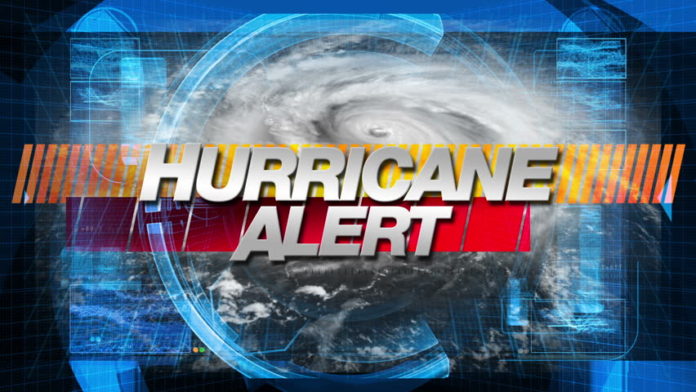 This story is brought to you by Jay Hart via the USA Herald Platform
Experts are predicting an active year for Atlantic Hurricanes so the rush is on to prepare. Wellington businessman, Jay Hart launched an alert service just in time for the season.  Perhaps you've been fortunate enough never to have been in the middle of a disaster, emergency, or other dangerous event that could seriously impact you and those around you. Not everyone has been so lucky.
Each year, communities around the world face imminent threats from incidents such as hurricanes, earthquakes, fires, flooding, and – sadly – terrorism and other man-made events. And when these happen, it's often difficult to get the word out to those who need it most. That's where the danger lies. The uninformed become the most at risk and often the individuals who are most impacted by events such as severe weather, crime, and more.
So how do you communicate messages in a timely manner to large communities in the event of an emergency?
Benefits of a Community Alert System in an Emergency
Community alert systems such as Hart's My Community Alert (MCALERT) are an affordable and logical answer to disseminating information in real time…when it's needed most. Such alert systems send out messages to those who are connected to the service via text messages and emails, allowing prompt actions or reactions that can literally save lives in some situations.  For example there was a missing child in one of their communities.  An alert was sent along with the child's photograph to all residents signed up for the service (approximately 1,000). MCALERT was able to send over 1,000 text messages and emails within 90 seconds with a photo attached. The child was recovered within minutes when a neighbor observed the photograph and recognized this was in fact the young girl she just saw walking into a neighbors house several doors down from where she lived.  Not only did this relieve the parents but also saved law enforcement countless hours searching for the child.
MCALERT has been embraced by the Police Department and residents of Harrison, New York. Having adopted MCALERT for their form of communication they regularly send out alerts regarding scams, road closures, water main breaks and even crimes that were just committed.  Along with Harrison, New York Hart says they also have a presence in California, Minnesota, New York and New Jersey and Florida.   Hart tells us that leaders tell him they believe it's important to keep their residents informed.
Alert systems like MCALERT are not just for weather warnings. Amber alerts, silver alerts, lost pet notices, area scam warnings or road closings due to accidents…these can all be broadcast to subscriber's phones, computers, and other devices, allowing for quick action and attention when necessary. Incidents are instantaneously reported which, again, can make all the difference when a serious event occurs. "Twitter and other social media are just not build for sharing critical, real time information" Hart added.
With such alerts, safety and security become paramount and participants can relax and know that they'll be informed ASAP when a problem arises.
Non-Emergency Alerts
Community alert systems are ideal for non-emergency messages as well, including those that don't demand real-time action. Organizations or communities hosting upcoming neighborhood-wide functions such as fairs, parties, picnics, parades, and more can share information via such systems and send reminders when the events are happening. Such "electronic invitations" save money and reach more households than mailings, posters, or other means of communication.
Subscribing is Easy
Communities that provide MCALERT offer an easy sign-up process for those who want to participate. Jay Hart, commenting from his Wellington headquarters, added "Enrollees may request messages be sent to multiple devices to ensure that they'll receive notices wherever they might be and that the messages are relevant to where they are at the time, such as home or work."
For the communities themselves, once set up, the system is easy to manage and operate. Hart reports rave reviews from the early MCALERT subscribers and note that the ability to communicate quickly when necessary provides them with the peace of mind they don't get with other forms of emergency communication.