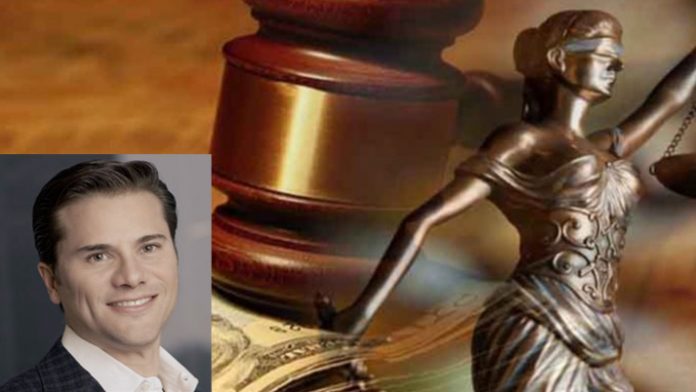 On September 24 to 26 Joaquin Altenberg finally appeared in Delaware Chancery Court which was proceeded by Vice Chancellor J. Travis Laster. The trial progressed on the issues in the case, but also included testimony about numerous withdrawals by law firms Richards, Layton & Finger and Finger & Slanina due to lack of payment by Altenberg.
When asked about his past attorneys, Altenberg described both prior counsel of performing sloppy work, testifying that they did not listen to him. Altenberg was represented David Wilks of Wilks, Lukoff & Bracegirdle. Evidence was presented that it has been a rough few years for Altenberg after receiving investment funds related to VERT Solar Finance, which is now in bankruptcy.
In addition to being sued in Delaware Chancery Court by Plaintiffs HOMF II Investment Corp. Altenberg has been involved in litigation of disputes with numerous parties who have conducted business with the now defunct solar company VERT Solar Finance. Attorney for the Plaintiffs, Sid Liebesman of Fox Rothschild, drilled Altenberg on many matters related to the dispute, one exchange seemed especially critical:
Q–Your relationship with the investment members ended up in this litigation; true?
A–Yes.
Q–Your relationship with Blue Sky Utility also ended up in arbitration; right?
A–Yes.
Q–And your relationship with Sunrise Energy ended up in arbitration; right?
A–I believe we settled before we got there, but yes, it would have gone that way.
Q–Do you have an understanding that there was an arbitration claim filed by Sunrise?
A–I don't recall that. But I'll take your word for it.
Q–VERT Solar Finance is in bankruptcy?
A–Yes, sir.
Q–The Fund has no money?
A–Yes.
Q–The investment members got nothing?
A–Yes.
Q–VERT Solar Finance took about 2.4 million [of $6.8mm total} from the Fund in fees?
A–Yes.
Q–And then VERT Solar Finance received another $400,000 fee directly from Boviet?
A–That sounds right.
Q–For a project that was funded by the Fund?
A–Yes.
Q–So the amount of the fees taken directly out of the Fund at 2.4 million is about 35 percent of the total amount the investment members paid into the Fund and entrusted you with; right?
A–Yes.
Q–Doesn't sound right, does it?
A–It sounds right to me.
The alleged misappropriation of "construction management fees" was a feature of the trial. Testimony was given that Altenberg has been sued or had conflicts with many of the businesses VERT Solar Finance conducted business with. In addition, Altenberg was questioned concerning allegations of misappropriating funds and putting the solar projects in the name of his company and not in the name of the fund. Vice Chancellor Laster questioned Altenberg directly as to how he collected these fees and whether there was a practice or custom of collecting fees in this manner:
THE COURT: Do you understand that for DynaSolar — under the DynaSolar arrangements, that, for example, their first 40 percent was contingent upon getting to, for example, NTP.
THE WITNESS: Correct.
THE COURT: So what happened if they didn't get to NTP?
THE WITNESS: They didn't get paid.
THE COURT: Precisely. So I'm asking you — and I think it's a straightforward question to which the answer is no. I'm asking you –
THE WITNESS: I just want to make sure I understand it before I say no. Sorry.
THE COURT: I am asking you whether there was any similar condition on your 1 cent per month such that, for example, if you never got a project to NTP, you actually wouldn't get paid?
THE WITNESS: That's correct, there wasn't.
The court's questions illuminated the business practices of Altenberg and how he felt justified to sign up transactions allegedly without the consent of the Members of the Fund, then allegedly put the deals into the name of his company and then allegedly pay himself this riskless fee which amounted to nearly $3mm. Evidence suggested that the other funds were spent by Altenberg buying faulty solar panels and settling legal disputes related to VERT Solar Finance.
Other notable moments in the VERT trial included testimony related to Altenberg's company Vert Solar Finance that filed for bankruptcy in Harris County, Texas on June 14, 2019. A stay was requested by VERT and Altenberg, however, instead of staying the case in Delaware Judge Jeffery P. Norman granted the bankruptcy trustee's Emergency Motion to Compromise Controversy Pursuant to FRBP 9019 and Application to Employ Special Litigation Counsel on September 19, 2019. Mr. Liebesman was appointed as attorney in charge for the representation of the Trustee.
Since the dissolution of VERT Solar Finance Altenberg has started a new company called Clean Energy Nexus.  Testimony was given that the Clean Energy website was the mirror image of VERT Solar Finance's with the exception of the name. Altenberg is also involved with another venture called Vax-Immune where he holds the title of CFO. Vax-Immune's President is Altenberg's father in law, Dr. Leonard Weisman.
This saga will continue with post-trial opening briefs due on December 12. 2019. Post-trial answering briefs are due by January 23, 2020, and post-trial arguments will occur on February 5, 2020.