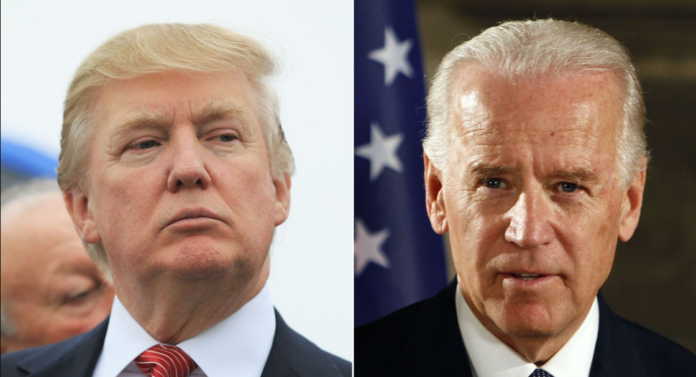 Democratic presidential nominee Joe Biden won the first small town in the United States to count its votes.
Biden has defeated President Donald Trump in a unanimous vote, officials in Dixville Notch, a tiny New Hampshire township along the US-Canada border, declared in the first Election Day result, according to CNN.
Results are in: 5 votes for Biden/Harris, 0 votes for Trump/Pence. #Election2020 #ElectionDay #MidnightVote #DixvilleNotch #PresidentialElection #NHpolitics pic.twitter.com/R24iDOu4pe

— Dixville Vote (@DixvilleVote) November 3, 2020
By tradition, the election is held in the storied Ballot Room at the Balsams Resort, a hotel in the center of the town.
Once every ballot is cast, officials tally the votes and announce the results, making the area a favored spot for the media. In the past, presidential candidates from Ronald Reagan to John McCain made sure to get the voters at the Notch.
The township in New Hampshire, however, isn't always predictive of the eventual winner
In 2016, Dixville Notch voted for Hillary Clinton, with four votes. Then-GOP nominee Donald Trump got two votes that year, with a single ballot cast for Libertarian candidate Gary Johnson.
The results today, however, did not bode well for Trump after he lost all of his support in this one town, which is located in one of 2016's closest states.
President Trump wins nearby Millsfield
Nearby Millsfield, which opened its polls at midnight, voted for President Trump. The chief executive won early Tuesday, with 16 votes to Biden's five.
A third town, Hart's Location, canceled its traditional midnight voting this year because of the coronavirus (COVID-19) pandemic. The 48 voters there will have to wait until the morning to cast their ballots.