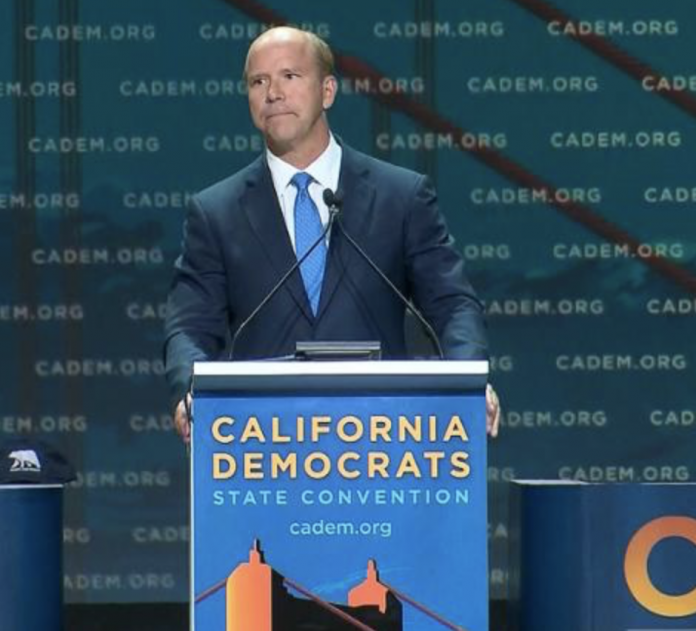 Democrat John Delaney is warning members of his party about the dangers of intolerance. This warning comes after Delaney took heat from progressives after stating that Medicare-for-All is not "good policy or good politics."
Delaney's Warning to the Democrats
Delaney expressed his concerns about the lack of tolerance within his party during a recent interview with Fox News.
The presidential candidate stated that the Democrats' dogmatism may actually aid President Trump in the general election.
In Delaney's own words:
"Intolerance to different ideas is part of the problem. That is something I think that is getting very dangerous and concerning in the Democratic Party right now."
He then went on to further explain his issues with Medicare-for-All.
"In the Medicare-for-All bill, it makes private insurance illegal. There's 150 million Americans who have private insurance and most of them like it. I think the Republicans are not going to be afraid to talk about this and they're going to pound it over the American people's heads and make them afraid that the Democrats are going to make them lose their health insurance. [Republicans will] tell them that they've got to go on a government website to get their health insurance."
Back and Forth with Alexandria Ocasio-Cortez
Earlier this month, Delaney got into a back-and-forth with progressive House Rep. Alexandria Ocasio-Cortez. The congresswoman did not appreciate Delaney's remarks on Medicare-for-All and let him know exactly how she felt via Twitter.
See for yourself:
Since there's so many people running for President (& not enough for Senate), instead of obsessing over who's a "frontrunner," maybe we can start w some general eliminations.

This awful, untrue line got boo'ed for a full minute.

John Delaney, thank you but please sashay away 👋🏽 https://t.co/0RDOwbfcgv

— Alexandria Ocasio-Cortez (@AOC) June 2, 2019
The presidential candidate subsequently responded, seemingly attempting to assure the congresswoman that they are both on the same side.
Hey @AOC, we have the same goal, universal healthcare for everyone, we just have different ways of getting there. Healthcare is the #1 issue for voters, so let's debate the way forward. Any show of your choosing. Healthcare is too important for tweets, we need real discussion. https://t.co/LDrWa9sZQD

— John Delaney (@JohnDelaney) June 3, 2019
Thus far, Ocasio-Cortez has not responded to Delaney's tweet.
The Underlying Issues within the Democrat Party
Delaney's statements about intolerance in the Democrat Party sheds light on a fracture within the party. As a whole, progressives and traditional Democrats harbor different outlooks on what serves as the right reform. Furthermore, progressives generally harbor animosity towards members in their party with more moderate or centrist leanings.
Americans saw this when Justice Democrats slammed Joe Biden after he announced his candidacy for the president of the United States. According to Justice Democrats, Biden is too much of a "centrist." Therefore, this faction of Democrats doesn't believe that Biden will be able to successfully defeat President Trump in 2020.
Interesting enough, however, Biden is leading in the polls amongst Democrat voters.