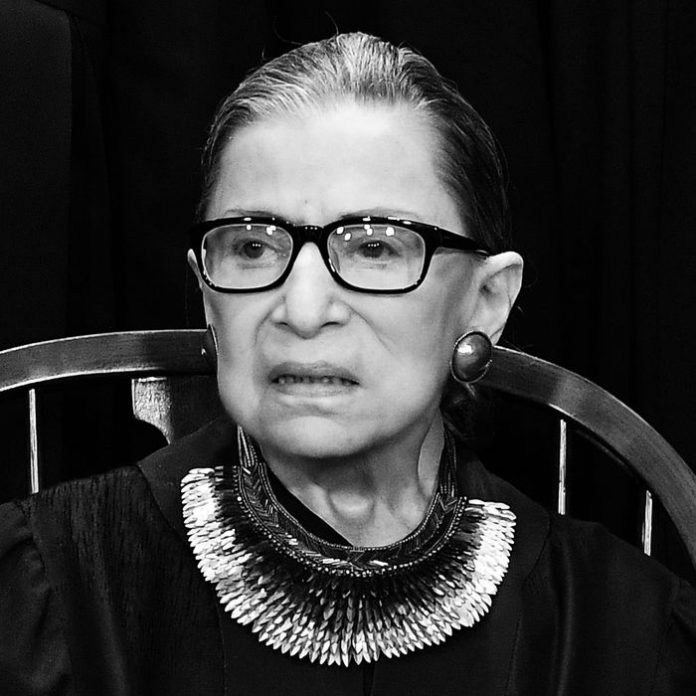 U.S. Supreme Court Justice Ruth Bader Ginsburg died on Friday of metastatic pancreatic cancer at the age of 87.
 "Our Nation has lost a jurist of historic stature. We at the Supreme Court have lost a cherished colleague. Today we mourn, but with confidence, that future generations will remember Ruth Bader Ginsburg as we knew her, a tireless and resolute champion of justice," said Chief Justice John G. Roberts, Jr. in a statement.
Former President appointed Justice Ginsburg to the Supreme Court in 1993 and she served for 27 years.  She was the second woman to serve on the Court. Justice Sandra Day O'Connor was the first woman.
Justice Ginsburg became an icon for American liberals. She was known for her sharp dissenting opinions. In later-life, she gained popularity and celebrity status that is uncommon for court justices.
Justice Ginsburg was a champion of women's rights and civil rights
She served as General Counsel of the American Civil Liberties Union (ACLU). During her tenure with the activist organization, she was instrumental in launching the Women's Rights Project.
"Few individuals have had such a dramatic and lasting effect on a particular area of law as Supreme Court Justice Ruth Bader Ginsburg, who directed the work of the ACLU Women's Rights Project from its founding in 1972 until her appointment to the federal bench in 1980, said ACLU Executive Director Anthony D. Romero.
Romero added that. "During the 1970s, Ginsburg led the ACLU in a host of important legal battles, many before the Supreme Court, that established the foundation for the current legal prohibitions against sex discrimination in this country and helped lay the groundwork for future women's rights advocacy…She leaves a country changed because of her life's work."
Indeed, Justice Ginsburg was a champion of women's rights and civil rights.
Biden and Trump comments
President Donald Trump heard about the passing of Justice Ginsburg from reporters. He commented,  "She led an amazing life. What else can you say? She was an amazing woman whether you agree or not she was an amazing woman who led an amazing life."
On the other hand, Former Vice President and Democratic presidential candidate Joe Biden said, "My heart goes out to all those who cared for her and care about her. And she practiced the highest American ideals as a justice; equality and justice under the law and Ruth Bader Ginsburg stood for all of us. As I said, she was a beloved figure."
This was Justice Ginsburg's fifth bout with cancer. In July she announced that her pancreatic cancer had returned. Despite her health issues, the 87-year-old Justice has maintained a busy schedule on the court.
She will be missed. And her passing may alter the ideological balance of the court, by moving it further to the right. 
—————————————-
Have a story you want USA Herald to cover? Submit a tip here and if we think it's newsworthy, we'll follow up on it.
Want to contribute a story? We also accept article submissions — check out our writer's guidelines here.