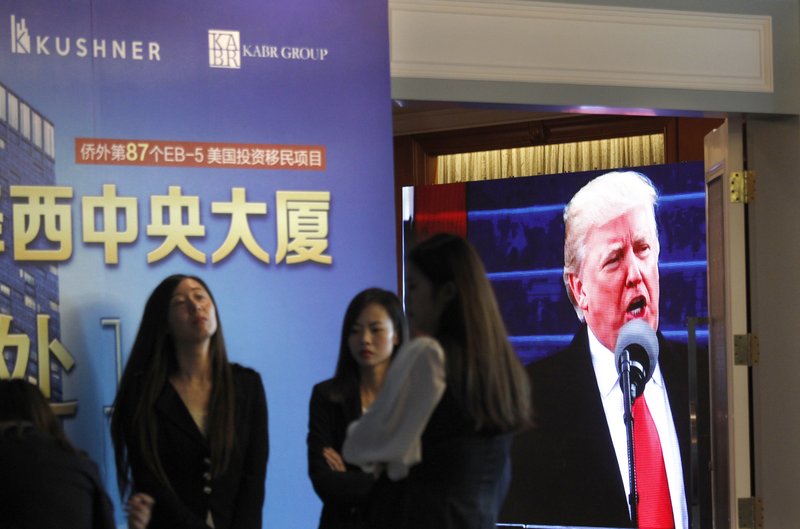 BEIJING (AP) — When the sister of President Donald Trump's son-in-law Jared Kushner promoted investment in her family's new skyscraper from a Beijing hotel ballroom stage earlier this month, she was pitching a controversial American visa program that's proven irresistible to tens of thousands of Chinese.
More than 100,000 Chinese have poured at least $24 billion in the last decade into "golden visa" programs across the world that offer residence in exchange for investment, an Associated Press analysis has found. Nowhere is Chinese demand greater than in the United States, which has taken in at least $7.7 billion and issued more than 40,000 visas to Chinese investors and their families in the past decade, the AP found.
The Chinese investors flocking to these programs are people like Jenny Liu, a doctoral student in the eastern city of Nanjing, who sold her apartment two years ago and moved in with her parents. She used the money from the sale to invest $500,000 in a hotel project in the United States. If the project creates enough jobs in two years, she'll get a prized "green card" and a pathway for a less stressful education for her 9-year-old son.