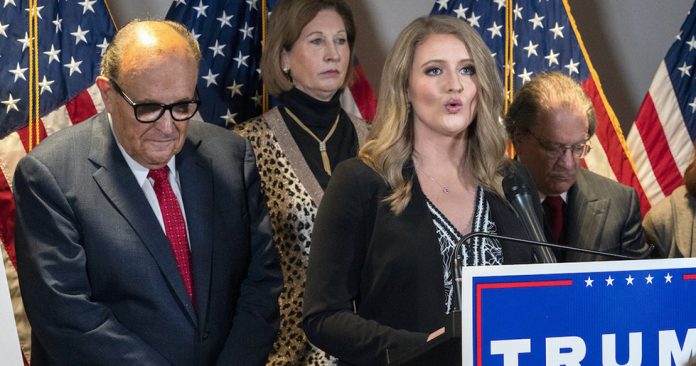 Speculation is running rampant after the legal team for President Donald Trump issued a statement distancing themselves from Sidney Powell.
The president had formerly said on Twitter that Powell was part of the team but in a stunning press release on Sunday the team disputed that.
"Sidney Powell is practicing law on her own. She is not a member of the Trump Legal Team. She is also not a lawyer for the President in his personal capacity," the note from former New York City Mayor Rudy Giuliani and Jenna Ellis said.
But in a tweet just over a week ago, the president identified Powell as a part of his legal team.
"I look forward to Mayor Giuliani spearheading the legal effort to defend OUR RIGHT to FREE and FAIR ELECTIONS! Rudy Giuliani, Joseph diGenova, Victoria Toensing, Sidney Powell, and Jenna Ellis, a truly great team, added to our other wonderful lawyers and representatives!" he said.
General Michael Flynn, who has also been represented by Powell, sent a tweet in which he said Powell was suspended from Twitter but that she agreed with the Trump team's assessment.