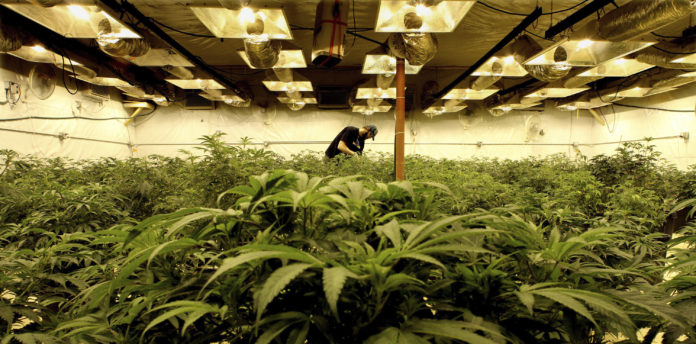 The passage of Amendment 2 last November brought the discussion to the forefront of political discourse in the Sunshine State. The matter touches virtually every other topic in our Republican-controlled state legislature, from the budget to tax revenue – to business taxes, constitutional theory and traditional values.
The conservative legislature has been badgered by the medical marijuana issue consistently for the last several years, but it was potential gubernatorial candidate John Morgan, of Morgan & Morgan, who changed the game by championing the constitutional amendment and pushing it across the finish line.
The unexpected turn-of-events in an unprecedented election full of surprises last year made everyone really start thinking about Florida becoming the next California.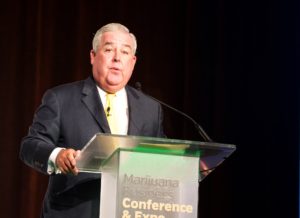 So, what exactly did Amendment 2 do?
The intent was to expand treatment options for those who might be alleviated in their ailments by the effects of cannabis sativa. It did so by changing the definition of "debilitating medical condition" and making it more broad, allowing physicians to prescribe marijuana if the medical uses "outweigh the potential health risks for a patient." New conditions eligible for marijuana treatment would include cancer, epilepsy, glaucoma, HIV, AIDS, Crohn's Disease, PTSD, Parkinson's, ALS, multiple sclerosis, and potentially others.
It is the very last part of that language, ascribing the determination to physicians over whether or not marijuana is an appropriate treatment for any given patient, which is being targeted by opponents of the issue. The state Department of Health's proposal, popular amongst conservative republicans in the state legislature, suggests that the Florida Board of Medicine should compile a simple list of condition for which marijuana could be used as treatment, therefore complying with the amendment's language. Advocates for Amendment 2 suggest that such a measure would betray the spirit of the Amendment, which clearly describes an environment where individual physicians make the decision for their patients.
In all fairness to the Florida Legislature, acting on the amendment is not the first time they've tackled the issue.
In 2014, legislators passed a measure to offer medical cannabis with greatly reduced levels of tetrahydrocannabinol (THC) to some patients – the molecule which enables the high. While unable grant the person a feeling of euphoria, the special cannabis would retain its beneficial effects to dangerous symptoms such as seizures. Then, in 2016, the legislature passed additional language to allow terminally-ill patients to use any kind of cannabis, regardless of THC levels.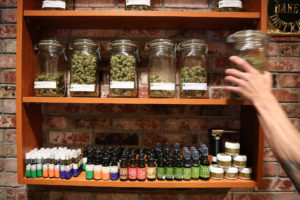 But would any of this actually benefit Florida?
Many certainly believe so. Outside from medical benefits, many believe it is a matter of constitutionality – does the government truly have the right to deny citizens use of a non-lethal substance? Libertarians would likely answer no, conservatives would probably try and change the subject. A more tangible discussion would likely come from the economic pros and cons. Florida has enjoyed solid growth for the last several year due to a combination of low taxes and reduced regulations. However, the commotion in Tallahassee during session also grows in volume every year because of spending priorities. Even this past session, conservative leaders like Gov. Rick Scott and House Speaker Richard Corcoran wanted more spending for public sector salaries and charter schools, respectively.
States which have legalized recreational marijuana have, undoubtedly, enjoyed increased tax revenue from the new market. Colorado gained close to $1 billion of new revenue in its first year. Here in Florida, that money would come in handy for organizations like Visit Florida, environmental protection projects, and school vouchers – all of which are hotly-debated issues around budget season.
Florida's situation is unique compared to other states who have taken the step towards an open market – its geography. The nearest state to legalize recreational weed in Massachusetts; if Florida did it, the entire Southeastern United States would use the Sunshine State as the conduit for this $7 billion industry. The addition of nurseries and dispensaries in states like Nevada alone have generated over $1.7 billion in labor income. In California, which only just recently legalized pot, over 81,000 jobs have already been created within that industry alone.
Medical marijuana legalization is a step towards recreational green-lighting, but there are many influential politicians who are still against it because of its status as a gateway drug, and other health concerns.
According to the National Institute on Drug Abuse:
"A study using longitudinal data from the National Epidemiological Study of Alcohol Use and Related Disorders found that adults who reported marijuana use during the first wave of the survey were more likely than adults who did not use marijuana to develop an alcohol use disorder within 3 years; people who used marijuana and already had an alcohol use disorder at the outset were at greater risk of their alcohol use disorder worsening. Marijuana use is also linked to other substance use disorders including nicotine addiction."
A valid argument against the potential health risks of marijuana would be that the government is already in the business of allowing citizens to harm themselves with alcohol and cigarettes – albeit not without caveat.
In the end, Florida's legalization of recreational marijuana may be inevitable despite conservative opposition in the legislature. The fact is, Amendment 2 passed with 70% of the vote, an overwhelming majority. If such fervor exists statewide for marijuana's recreational use, then we could be seeing dispensaries pop up in our neighborhoods before the next President of the United States takes office.