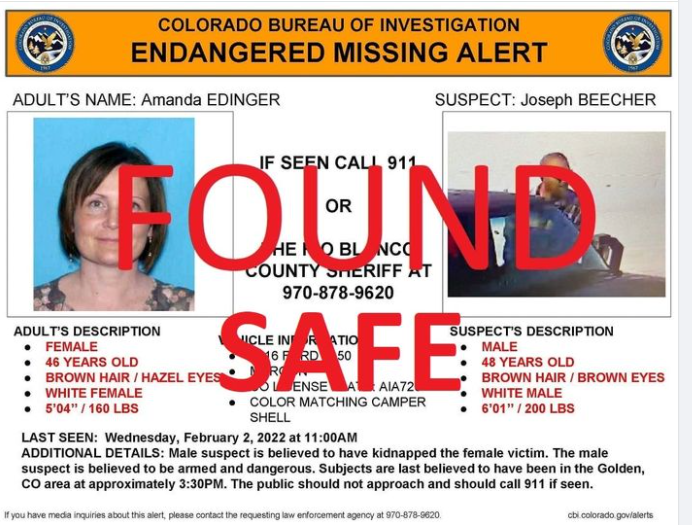 Joseph Beecher, 48, is accused of ramming his truck through the gates of former New York Mayor Bloomberg's Colorado estate, on Wednesday. He then proceeded to force his way into the $45 million, 4,600-acre property where he kidnaped and threatened Amanda Edinger, the Bloomberg housekeeper. 
Beecher, armed with an AR-15 and a handgun, took Edinger hostage. Claiming he wanted to "make an international scene," the man was looking for the billionaire. He also allegedly asked about Bloomberg's daughters. And referred to the women by their names, Emma and Georgina. None of the Bloomberg family were at the ranch during the assault.
Beecher also told Edinger he had been staking out the local airport during the summer. In an attempt to kidnap the 79-year-old three-term NYC mayor and former Democratic presidential contender.
According to court documents the man tried to hide his damaged truck in an embankment. He then forced Edinger to drive him in her vehicle through metro Denver and into Wyoming.
Edinger told police that Beecher told her he would kill her if she were a man. And he kissed her on the forehead before he forced her to withdraw money from an ATM. He continued to make "many threatening statements," on the way to Wyoming.
On Wednesday afternoon, a statewide alert was issued regarding the kidnapping in Rio Blanco County, Colorado. 
The investigation included local, state, and federal authorities. And it was quickly determined that Joseph Beecher, 48, of Craig, Colorado was the suspect.
Bloomberg Housekeeper rescued in Wyoming
Authorities tracked Beecher to the Stagecoach Motel in Cheyenne, Wyoming on Thursday. After being alerted by the Rio Blanco Sheriff's Office, Cheyenne Police officers and the SWAT team responded to the motel. 
Edinger was rescued, and Beecher was arrested on the scene.
Beecher was transported to the Laramie County Jail and faces multiple charges including Federal kidnapping. 
The Bloomberg housekeeper gave detailed statements. And she was reunited with her family. 
The suspect lived about 70 miles away from the Bloomberg ranch. He had no connection to the Blomberg's or his victim. According to the police, he was fired from his job as a handyman. And evicted from his home a day before the attack and kidnapping.
"We're deeply grateful to the Rio Blanco County Sheriff's office, the Colorado Bureau of Investigation, Wyoming law enforcement, the FBI, and other individuals for their swift and heroic action in this case in ensuring that no lives were lost, and that the victim has been rescued and safely returned to her family," Ty Trippet the Bloomberg's spokesperson said in a statement.