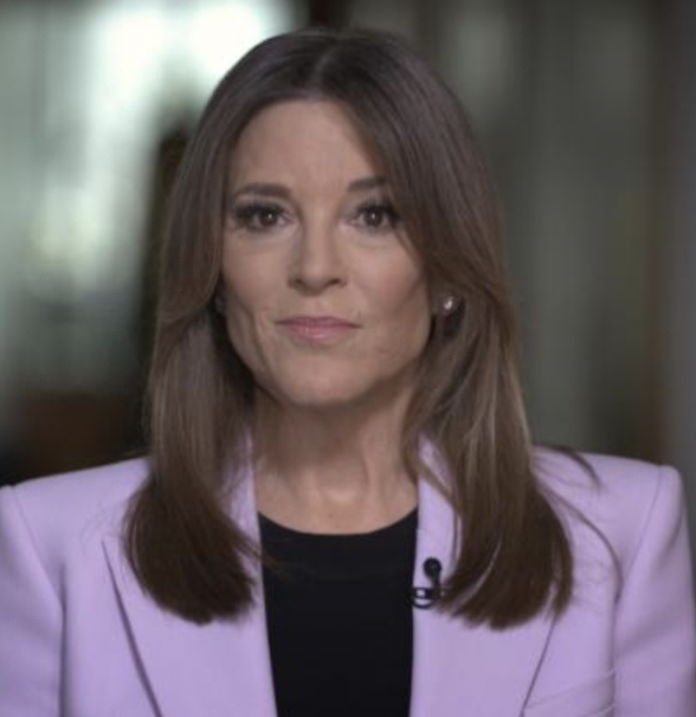 The primary season of the 2020 presidential election has reached a critical point. Various Democrat candidates are beginning to drop out as they realize that no viable path exists for them to win their party's nomination. The reduction of candidates somewhat clears the field for remaining contenders; however, they still have their work cut out for them.
Many Democrats who are still running in the 2020 race have yet to build real momentum in the polls. They're also struggling with distinguishing themselves from other candidates; although, Marianne Williamson is working very hard to stand out.
The author and 2020 hopeful recently expressed interest in creating a Department of Peace if she is elected as president.
Everything You Need to Know about the Proposed "Department of Peace"
Williamson maintains that a Department of Peace in the United States government will wield various benefits. The benefits which Williamson strives to achieve include ending mass shootings and military conflicts.
Furthermore, the 2020 hopeful believes that this hypothetical department would strengthen human rights, enact justice, reduce foreign/domestic conflicts, and halt "white supremacy."
Today I've officially unveiled my proposal for a United States Department of Peace. https://t.co/2tAbB67Bm3 pic.twitter.com/B7xJM4GSKM

— Marianne Williamson (@marwilliamson) August 19, 2019
In a related statement, Williamson articulated concerns about the manner in which America handles the military and national security matters.
In her own words:
"I believe our country's way of dealing with security issues is increasingly obsolete. We have the finest military force in the world; however, we can no longer rely on force to rid ourselves of international enemies."
More on Marianne Williamson
Throughout Williamson's campaign, she has made various statements which contain new age undertones. During the first primary debate, Williamson slammed Trump and likened his presidency to "dark, psychic forces." This assertion raised many eyebrows and prompted Americans to Google Williamson shortly thereafter.
Earlier this month, Williamson expressed concerns that liberal elites are out to get her and block her from appearing on the third debate stage. This claim comes as Democrat leaders have increased the thresholds which candidates must meet in order to appear on the final primary stage. Williamson stated that if "very powerful forces" are after her, she must be doing something right.
Williamson's assessment of being a threat to the liberal establishment comes as she polls around 2%.