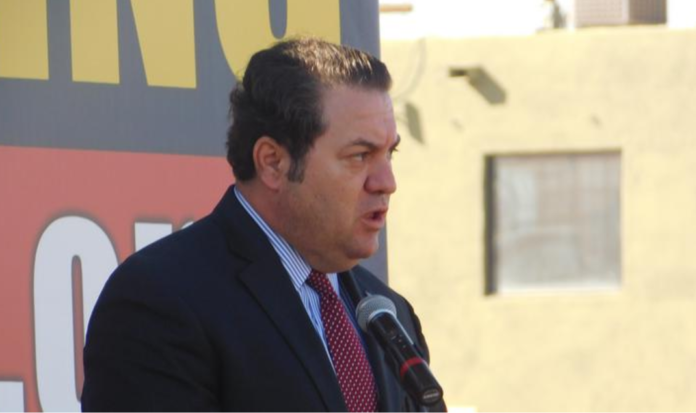 Attorney General Mark Brnovich recently made headlines after the public learned of his investigation into the marketing practices of an opioids manufacturer. The firm under scrutiny is located in Arizona and according to reports from Tucson, Insys Therapeutics has filed paperwork with the Securities and Exchange Commission. Information from this paperwork reveals that the Arizona firm has been under previous investigations from officials in and out of state. It appears as though Mark Brnovich's investigation into the manufacturers of opioids is quite necessary, indeed.
Opioids are defined by Drug Abuse as "a class of drugs that include the illegal drug heroin, synthetic opioids such as fentanyl, and pain relievers available legally by prescription, such as oxycodone (OxyContin®), hydrocodone (Vicodin®), codeine, morphine, and many others." Any manufacturer that produces opioids should be under a watchful eye due to the astronomical impact that the drugs can have on the human mind and body. It appears as though the Arizona firm has engaged in practices with Insys that attracted several subpoenas.
Apparently, Brnovich's investigations are specifically looking into all sales and marketing practices linked to Subsys. Subsys is "a form of the opiate fentanyl that is applied by spraying it under the tongue." As of now, Subsys is the manufacturer's only sanctioned product.
A statement by Brnovich's spokesperson, Mia Garcia reads as follows: "As a general rule, our office does not announce potential ongoing investigations prior to the filing of a consumer fraud lawsuit or settlement agreement." This strategic practice is wise. High profile investigations should be shared with the public on an as needed basis. If there is any existing wrongdoing happening with opioids manufacturers, it should be dealt with and handled accordingly.
Statements from Texas AG Ken Paxton indicate that Brnovich is not the only person looking into this case. Paxton's office is working "with a bipartisan coalition of a majority of state attorneys general to evaluate whether manufacturers have engaged in unlawful practices in the marketing and sale of opioids."
In the end, the truth about the proceedings of opioids manufacturers will be revealed. If there have been any shady dealings or illegal activities, Brnovich's investigation will unmask it. Whether the opioids manufacturers are guilty or not, it is commendable for Brnovich to launch a thorough examination into the business. It is always better to be safe than sorry, especially when dealing with the distribution of drugs which have the capacity to tamper with nerve cells in the brain and body.