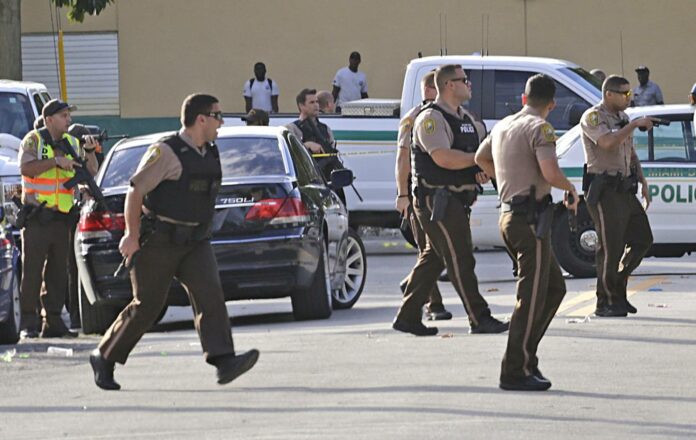 At least eight people were wounded in a mass shooting in Fort Pierce, Florida just north of West Palm Beach. 
According to the St. Lucie County Sheriff's Office, over 1,000 people were celebrating Martin Luther King Day at Ilous Ellis Park on Monday. The party started after a parade. And there was live music and a classic car show taking place when shots rang out.
 Chief Deputy Brian Hester, who was in the parade, witnessed the violence.
  "It was mass chaos. People were running in all different directions," he said.
"There were people laying behind cars, laying behind anything they could lay behind. It was kind of hard to tell who was a victim and who was just hiding at that point," Hester added.
Mass shooting investigation
Eight people were wounded, one critically. And four others, including a child, were injured in the chaos as the crowd ran for safety.
According to Hester, authorities believe the mass shooting was due to a dispute between two parties in the park. And evidence suggests the gunshots were fired from two areas. And there was more than one shooter.