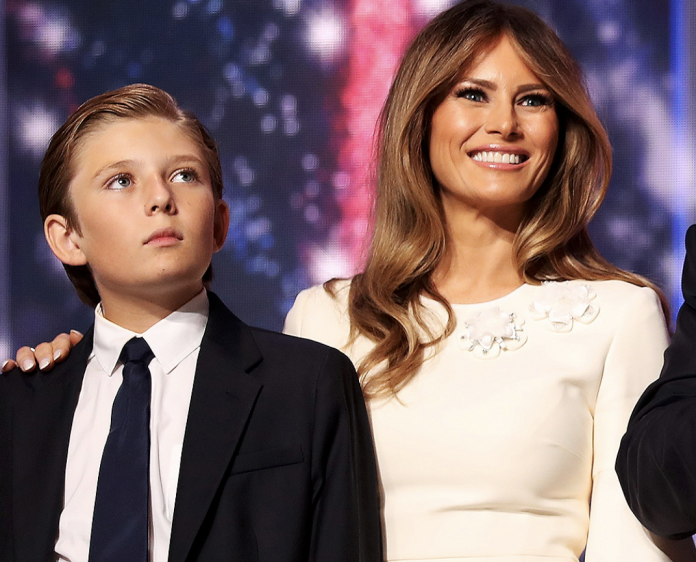 Earlier today, First Lady Melania Trump reported actor Peter Fonda to Secret Service for tweeting vulgar threats about her son, Barron Trump, reports The Hill.
An Overview of Fonda's Tweet
The immigration crisis at the Southern border has taken an already divided nation by storm. Over the past few weeks, the Trump administration faced mounting criticism for separating illegal immigrants from their children if caught unlawfully crossing the border.
Republicans and Democrats alike condemned the policy as inhumane and unfair. Therefore, Secretary of Homeland Security Kirstjen Nielsen drafted an executive order on Wednesday to keep families together until they are subsequently deported. Hours ago, President Trump signed the aforementioned legislation.
Countless Americans have moreover expressed outrage at the notion of ripping children away from their parents. While many people have gone after the Trump administration and adult Trump children, actor Peter Fonda went one step further.
In a tweet which he later deleted, Fonda suggested that 12-year-old Barron Trump be put into a cage with pedophiles. The actor then slammed Trump as an "*sshole" in his profanity laced rant.
The aforementioned tweet reads as follows:
"WE SHOULD RIP BARRON TRUMP FROM HIS MOTHER'S ARMS AND PUT HIM IN A CAGE WITH PEDOPHILES AND SEE IF MOTHER WILL WILL STAND UP AGAINST THE GIANT ASSHOLE SHE IS MARRIED TO. 90 MILLION PEOPLE IN THE STREETS ON THE SAME WEEKEND IN THE COUNTRY. F—!"
Shortly thereafter, Melania's communications director Stephanie Grisham stated that the First Lady contacted Secret Service regarding Fonda's tweet.
Fonda's Apology
Peter Fonda consequently deleted his Twitter post and issued an apology. This is common amongst people who make rash, indefensible statements.
Nevertheless, the actor's apology professed his "impassioned" and "distraught" disposition regarding the separation of migrant children from their parents. Fonda then admitted that he was wrong. Finally, he concluded his apology by apologizing to the first family and for "any hurt [his] words may have caused."
Earlier this week, Stephanie Grisham affirmed that the First Lady hated seeing children separated from their parents:
"Mrs. Trump hates to see children separated from their families and hopes both sides of the aisle can finally come together to achieve successful immigration reform. She believes we need to be a country that follows all laws, but also a country that governs with heart."
President Trump has since signed an executive order which halts the separation of migrant children from their parents.