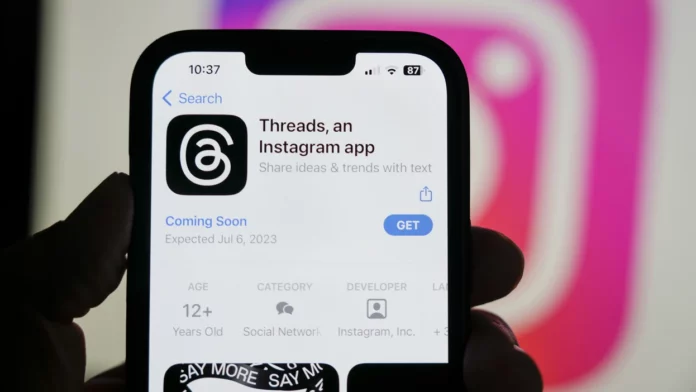 In an ambitious bid to expand its social media empire, Facebook's parent company, Meta, has recently launched Threads Instagram, a direct rival to the widely popular Twitter.
 The Arrival of Threads Instagram
Wednesday witnessed the grand debut of Threads, Meta's latest venture in the realm of social media.
After mere hours of its unveiling, the app had already garnered over 30 million sign-ups, featuring a diverse user base from celebrities and brands to journalists and the general public.
It felt a little like the start of a new school year, as Threads users busily explored the new platform, flooding it with their first posts. Skeptics, however, questioned whether Threads could indeed challenge the dominance of Twitter.
The Meta vs. Twitter Showdown
Twitter, under Elon Musk's hasty leadership since October 2022, has been attracting some unfavorable attention due to controversial changes and content viewing limits.
This state of vulnerability gives Threads a distinct opportunity to position itself as a promising alternative.
Threads – Merging Instagram Aesthetics with Twitter's Functionality
Threads, as a Meta brainchild, emulates the real-time, text-based conversation style of Twitter while incorporating the aesthetics and navigational system of Instagram.