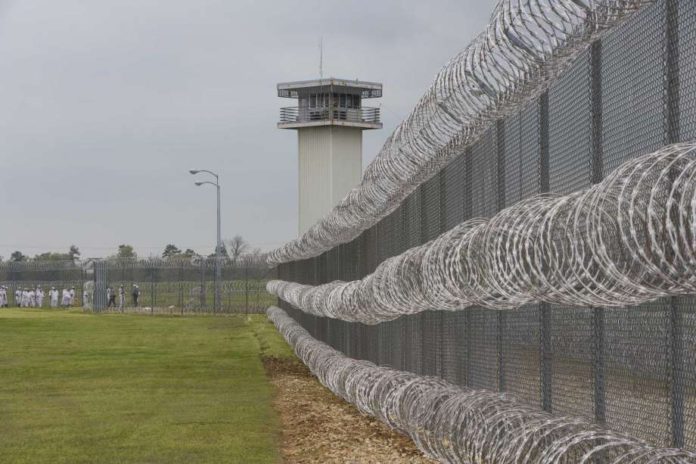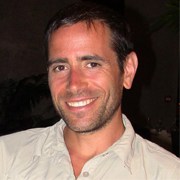 Michael Arnstein was arrested and pled guilty earlier this year for forging court orders and sending them to Google to remove negative information about his company, The Natural Sapphire Company.
Earlier today I caught up with Arnstein to get his take on what happened and why he decided to take the law into his own hands.
During the interview Arnstein contradicted himself a number of times.
Here's Arnstein's story:
In 2010 Michael Arnstein claims that Prashant Telang, owner of Transpacific Software Pvt (TPS), had caused The Natural Sapphire Company's website to fail.  Arnstein claims that he fired Preshant Telang thereafter.
2. Michael Arnstein then claimed that TPS demanded over $150,000 in compensation for unpaid bills and refused to hand over the source code.
3. Thereafter, Arnstein claims that Prashant "Prashant Telang/TPS posted approximately 500-600 (2011-2015) false and defamatory 'reviews' or similar on dozens of popular industry and consumer websites, scam and complaint websites, etc of horrible lies about NSC."Arnstein claims that Prashant Telang ran programs to run up his charges on Google Adwords, which Arnstein charged back on.However Prashant Telang made this official statement claiming that Michael Arnstein is lying:https://www.linkedin.com/pulse/arrest-natural-sapphire-company-ceo-michael-arnstein-sending-telang/
"Michael Arnstein CEO of The Natural sapphire Company New York; is arrested and charged with creating multiple forged court orders which were sent to Google in order to get negative reviews about their company removed from the search results. Arnstein was arrested and charged with two counts of forging a judge's signature and one count of conspiracy to forge a judge's signature and faces 5 years imprisonment 
Full case details available on The Washinton Post
What TransPacific Software has to do with it?
When we heard that Michael Arnstein CEO Of The Natural Sapphire company was arrested for forging a Federal Judge's signature and facing 5 years Jail term we were NOTsurprised. But when we learned that his advocate Steven Brounstein blabbering in Trade Magazines like National Jewelerthat "Arnstein was "clearly victimised" in the case involving Telang and his company. " We were truly agitated. What on earth a case which was settled in 2012 has to do with Arnstein forging Judge's signature between 2014-2017 to save his SEO and online reputation ???"
4.  Arnstein claims thereafter that he contacted the FBI and other law enforcement officials, whom "failed" because "NSC's case was never given any legitimate attention."Arnstein agrees to settle the matter and pay Prashant Telang bill of $72,000.
5.  Arnstein's lawyer appears to have ignored the settlement and continued to move forward with a default judgement against Prashant Telang, whom is in India and doesn't respond.   The judgement is sent to Google and Google de-indexes links from its search engine.
6.  Arnstein then claims that he runs out of money and that his lawyer is overbilling him, costing over $70,000.  Also, in the emails Arnstein provided us today with his attorneys, he admitted that after getting advice from the reputation management company that he hired, he spoke to his attorney to add links that were missed in the order.  Arnstein told us that his attorney was "ineffective" because he missed the deadline to add the additional links to the order and that the only way to have the links removed, he would have to spend "an exhoribitant amount of money" to open a new case and get a new default judgement.  Here are the emails:
—–Original Message—–
From: Brett Lewis [mailto:[email protected]]
Sent: Friday, January 11, 2013 9:15 AM
To: Evan Guttman
Subject: Re: Michael wants to know the cost of going back to the judge for those additional links.
At this point in time, cost is not the issue.  Too much time has passed since the judgment was entered to modify the judgment or reopen the case.  We had about a month to file if we were going to.
—–Original Message—–
From: Evan Guttman
Sent: Friday, January 11, 2013 10:55 AM
To: Michael Arnstein
Subject: FW: Michael wants to know the cost of going back to the judge for those additional links.
Google only started rejecting us after a month had already passed.  Maybe they knew this too.
Evan Guttman
President www.47thSt.com
CIO www.TheNaturalSapphireCompany.com
On Jan 11, 2013, at 6:41 PM, Michael Arnstein wrote:
To: Brett Lewis [mailto:[email protected]]
I'm confused here? How does time effect this?
Did we not have all the links in the initial request/filing with the court?
If it wasn't over a month period, how would you be dealing with this?
From: Brett Lewis [mailto:[email protected]]
Sent: Monday, January 14, 2013 11:14 AM
To: Michael Arnstein
Cc: Evan Guttman
Subject: Re: Michael wants to know the cost of going back to the judge for those additional links.
Michael,
The Court entered a final judgement.  That means that the case is disposed of.  There is a limited amount of time to petition to re-open a case once it's been closed.  
Google ran out the clock, although I do not believe that it was intentional.  More likely, Google does not want us to keep running back to it asking it to take down more links.  
If we were under 30 days, we could have discussed filing a petition to modify the judgment, but it would have been costly, and you would not have gotten everything that you wanted — we might not have gotten anything.  We would also have been having a discussion about our invoices, which would need to be paid before we could take on another substantial piece of motion practice.   
Please let me know if you'd like to talk.  
Best,
Brett
Brett E. Lewis, Esq.
Lewis & Lin, LLC
45 Main Street, Suite 608
Brooklyn, NY 11201
From: Michael Arnstein <[email protected]>
Date: Mon, Jan 14, 2013 at 1:50 PM
Subject: RE: Michael wants to know the cost of going back to the judge for those additional links.
To: Brett Lewis <[email protected]>
Cc: Evan Guttman <[email protected]>
So you're saying that 30 days is based on your experience/opinion or is that actually a court procedure/rule?
From my review there are very old and very prominent posts coming up very high in the results in google.