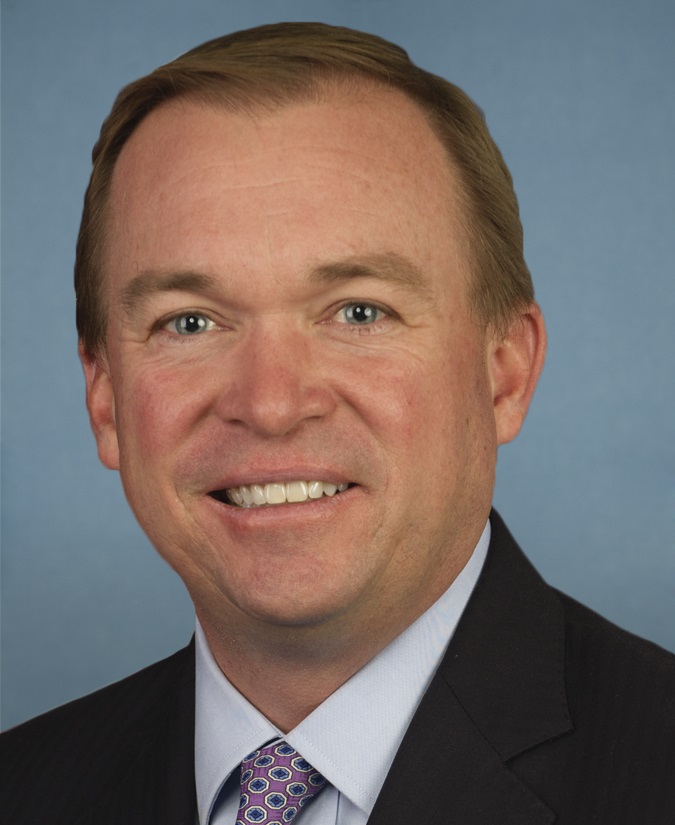 On Saturday, President-elect Donald Trump announced his selection for the Director of the Office of Management and Budget, Rep. Mick Mulvaney (R-S.C.). In reference to the selection, Trump stated, "with Mick at the head of OMB; my administration is going to make smart choices about America's budget, bring new accountability to our federal government, and renew the American taxpayer's trust in how their money is spent."
Mulvaney, elected to Congress in 2010, has quickly established himself as one of the most outspoken fiscal conservatives in Washington. He was a founding member of the House Freedom Caucus, a faction that was heavily involved in John Boehner's resignation from his position as Speaker of the House of Representatives.
Govtrack.us, an organization that tracks legislators' ideologies based on bill sponsorships, has placed Mulvaney to the far right of most of his peers . According to Govtrack, the majority of the bills Mulvaney has sponsored involve Foreign Trade and International Finance (58%), Finance and Financial Sector (16%), and Energy (6%). Mulvaney was heavily involved in the Republican initiative to defund Planned Parenthood earlier this year, risking a government shutdown.
The pick has, predictably, been well-received among conservative leaders. In a statement released after the announcement, House Speaker Paul Ryan (R-WI) stated: "I look forward to working with Mick in his new role, and I commend President-elect Trump on this excellent selection."
Democratic vice-presidential candidate, Sen. Tim Kaine (D-VA), was not as glowing, saying, "I'm worried by President-elect Trump's nomination of Mike Mulvaney as Director of OMB due to his past unwillingness to support bipartisan budget compromises…"
According to Whitehouse.Gov, "The Office of Management and Budget assists the President in overseeing the preparation of the Federal budget and in supervising its administration in Federal agencies. The OMB also oversees and coordinates the Administration's procurement, financial management, information, and regulatory policies."