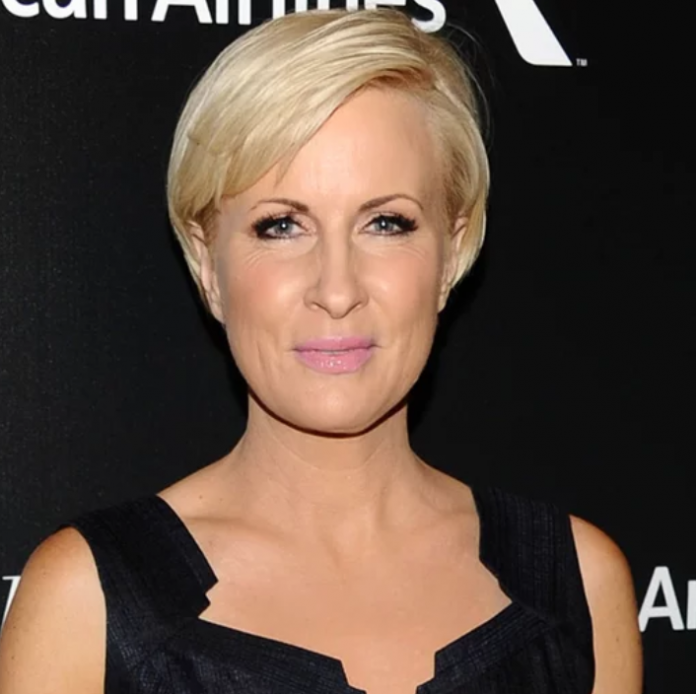 Earlier today, Mika Brzezinski of MSNBC expressed her thoughts about members of the GOP, reports The Hill.
Mika Brzezinski on Pro-Trump Republicans
Since the inception of President Trump's time in the Oval Office, virtually everyone has vocalized their opinions and perspectives. During today's 'Morning Joe,' Brzezinski followed suit, making the hereinafter statements:
"What will it take? I've never seen a larger group of self-destructive suck-ups. Like, what good is going to come out of it? How does this help them?"
Brzezinski's co-host Joe Scarborough also weighed in with his opinions about members of the GOP who support the President:
"They know the iceberg is straight ahead of them. They know they're going to get routed this fall if there's not a course correction."
The Divided States of America
Suffice it to say, virtually everyone in America agrees that the nation is quite divided. A considerable amount of the division pertains to partisanship and politics. People on all sides of the aisle have their own ideas about President Trump, his supporters, and conservatives as a whole. Both Republicans and Democrats have blamed one another for issues they deem as problematic.
Brzezinski's remarks are somewhat similar to sentiments of 'Never Trump' Republicans during the 2016 Presidential election. Conservatives who opposed then-candidate Trump also insinuated that the GOP's decision to support him was wrong. However, criticism from Brzezinski and other detractors of the President have not changed the minds of pro-Trump Republicans.
What Does America Think of Brzezinski's Comments?
Naturally, Brzezinski's remarks attracted diverse responses. Some people affirmed their agreements with her statements, whilst others expressed distaste. Observers also provided their thoughts about Scarborough's shared opinions.
Americans of all ideologies and viewpoints weighed in with feedback in the comments section of The Hill's report:
"I'm a conservative, who didn't vote for Trump."
"GOP 'self-destructive suck-ups' "… as opposed to… let's say … Dems?"
"Meanwhile, Scarborough sucks up to his progressive "masters"…Yeah, tell us about it, you beady-eyed sellout…"
President Trump and Mika Brzezinski have previously feuded with one another. Thus far, the President has not yet responded to her statements. Whether or not that changes currently remains to be seen.