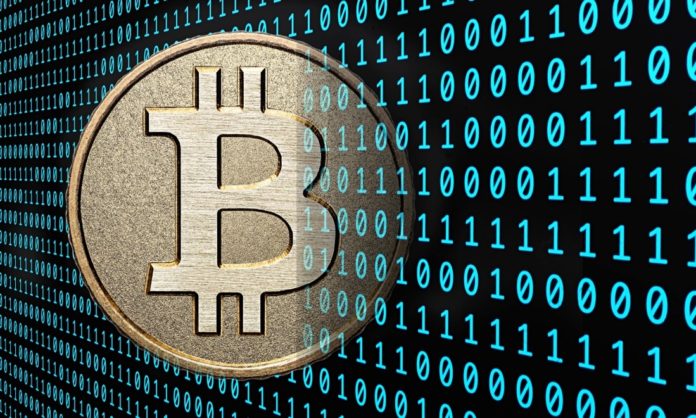 The cryptocurrency market value declined more than $60 billion in 24 hours as the sell-off of bitcoin and other major digital currencies continues.
Early morning Thursday, the cryptocurrency market cap was around $310.4 billion, down from $372.9 billion the previous day, according to data from Coinmarketcap.com.
Bitcoin declined to as low as $7,667.52 on Thursday—the lowest price since February 8, based on data from CoinDesk. However, bitcoin managed to recover some of its losses in the afternoon trading. As of 2:06 PM Eastern Time, the price of the world's largest cryptocurrency was $8,156.85.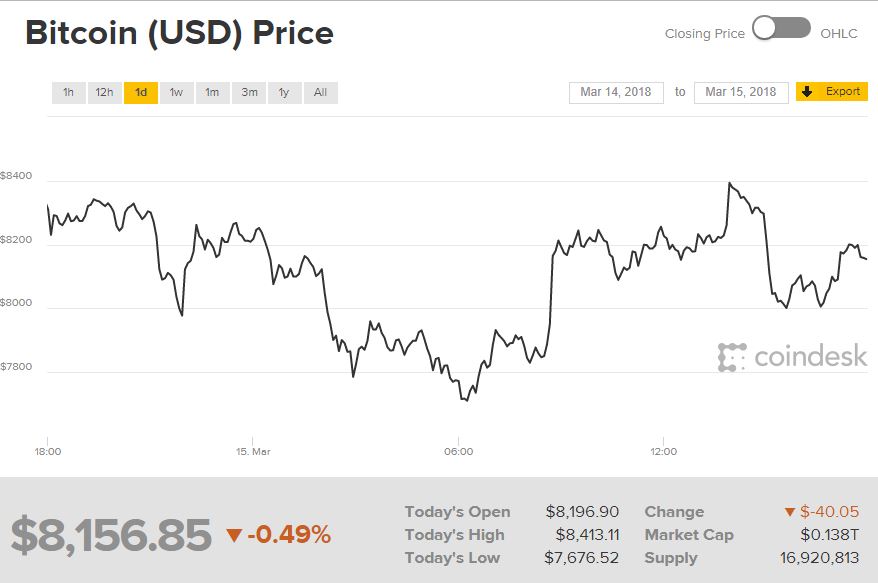 Several factors triggered the cryptocurrency market sell-off
A number of factors caused the cryptocurrency sell-off including the ongoing regulatory scrutiny worldwide.
In the United States, the Securities and Exchange Commission (SEC) is investigating the cryptocurrency market. It inquiry is focused on initial coin offerings (ICOs).
In the United Kingdom, Bank of England Mark Carney called for increased regulation on cryptocurrencies.
In the Philippines, a lawmaker is proposing more severe sentences for illegal activities involving cryptocurrencies.
This week, prosecutors in South Korea raided three cryptocurrency exchanges over allegations of embezzlement.
Another negative driving force was the sale of large amounts of bitcoin by the trustee of Mt. Gox, the bankrupt cryptocurrency exchange.
Over the past three month, Mt. Gox bankruptcy trustee, Nobuaki Kobayashi sold bitcoins worth more than 300 million, according to a report to the Tokyo District Court.
In the report, Kobayashi also indicated his plan to consult the court and determine further sale of bitcoin and bitcoin cash. There are still 166,344 bitcoin and 168,177 bitcoin cash under his management.
Thomas Glucksman, head of APAC business development at cryptocurrency exchange Gatecoin, commented on the issue via e-mail to CNBC. According to him, "The sell-off was triggered by a number of factors, notably, weariness over increased regulatory scrutiny of ICOs, the Mt.Gox bitcoin dump and what seem to be some heavily liquid traders pushing for future buy-back opportunities."
In addition, Glucksman explained that "these bear signal spooked" many new cryptocurrency investors. They are now looking to cut their losses.
Google's decision to ban cryptocurrency-related advertisements also frightened investors.