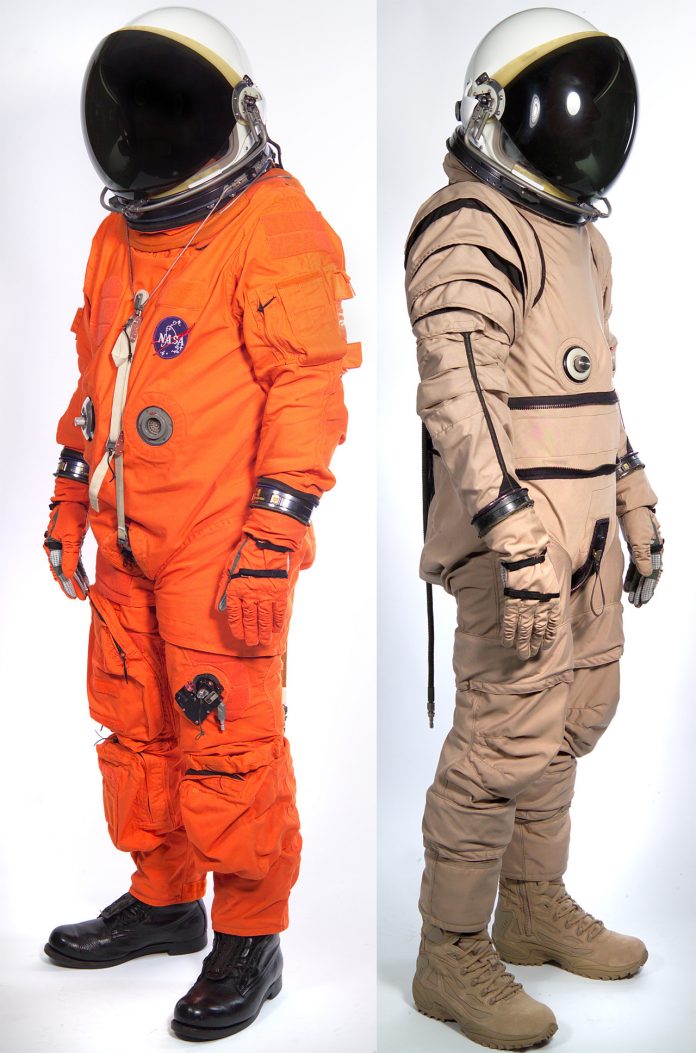 Astronauts launching from Florida's Space Coast will soon be wearing new suits when humans return to the moon. As they explore the cosmos, they will be safer. And the updated designs are supposed to make spacewalking a lot more comfortable.
The next-generation spacesuit designs will soon be unveiled. And NASA expects they will be worn on future International Space Station (ISS) and Artemis missions.
NASA launched the Artemis program in 2017 and plans to return humans to the Moon by 2025.
NASA awarded contracts to Axiom Space and Collins Aerospace to develop the suits for its Artemis missions.  Axiom Space is a private space infrastructure developer, that often partners with Collins Aerospace, an aerospace defense products supplier.
NASA engineers have been working on spacesuit technology and design for over 15 years. According to NASA's official reporting by 2021, an estimated $420 million has already been spent on the effort.
In 2020, Axiom Space was chosen to build three large, pressurized modules and a dedicated Earth observation window for the International Space Station.
In total, NASA's two contracts with Axiom and Collins Aerospace could be worth around $3.5billion through 2034.
 Designed to explore the cosmos
In late May, NASA said the new suits will allow humans to "explore the lunar surface and unlock new spacewalk capabilities outside the International Space Station".
The spacesuits will also be designed to accommodate diverse body types. NASA specifically wants "women from the 5th percentile for size, and men in the 95th percentile."
Collins officials added that the next-gen space-wear will have a more modern and sportier vibe.
"With these awards, NASA and our partners will develop advanced, reliable spacesuits that allow humans to explore the cosmos unlike ever before," said Vanessa Wyche, director of NASA's Johnson Space Center in Houston.
 "By partnering with industry, we are efficiently advancing the necessary technology to keep Americans on a path of successful discovery on the International Space Station and as we set our sights on exploring the lunar surface."
"When we get to the Moon, we will have our first person of color and our first woman that will be wearers and users of these suits in space," said Vanessa Wyche, director of NASA's Johnson Space Center in Houston.
Much needed space-wear update
It is projected that the spacesuits should be ready for beta testing in the ISS in 3 years.
Time is of the essence since the spacesuits currently worn on the ISS "have exceeded their design life by more than 25 years, necessitating costly maintenance to ensure astronaut safety."
Dina Centella, NASA space station operations integration manager, said that NASA's current suits have "been the workhorse for the agency for 40 years." And added they have been worn on 169 spacewalks.
The much-needed update is important since "the spacesuit technology though, of course, at 40 years old is now aging, and so we'd like to try new future technologies."
The new partnership is a key to the new Next Space Technologies for Exploration Partnerships 2. NASA is developing space with a series of public-private partnerships.